Aviation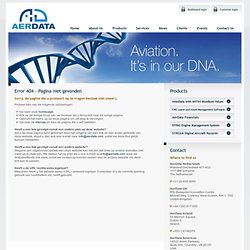 Vacancies
Sorry, de pagina die u probeert op te vragen bestaat niet (meer). Probeer één van de volgende oplossingen: Ga naar onze homepage .
EASA - European Aviation Safety Agency
EASA Airworthiness Directives Publishing Tool
unnamed pearl
unnamed pearl
Airworthiness Directives
It is important to note that the information in these tables relates, unless otherwise stated, to the airspace or airworthiness requirements of the States of the European Civil Aviation Conference (ECAC). The intention is to list key Avionics requirements including those recently or soon to be brought into force. Where a system requirement is not mandated in ECAC airspace, its application is determined by the world wide ICAO Annex 6 standards.
Requirements for civil aircraft