Skeptics
Skeptics in the Pub Contacts, Links and Resources
Listed below are the details of the current Skeptics in the Pub groups in the UK and Eire.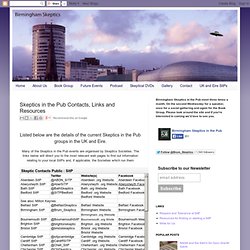 Westminster Skeptics 22 Aug - a set on Flickr
Ladies Who Do Skepticism
As many of you know I have been working on a project called Skeptics On The .Net.
Skeptics On The .Net - txhoudini dot com
Westminster Skeptics
Science says that thinking for myself is dangerous. You must trust in the Lord Science. You have to hand it to those homeopaths!
There you go, fixed it for you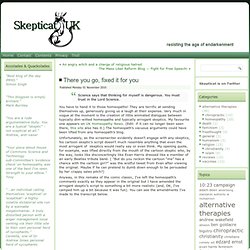 Or join with email Or Join with Email
#Knitting at #TAMlondon - famous skeptics flummoxed by sock: @DJGrothe | Plixi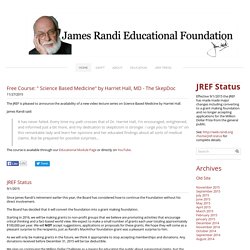 As much as it riles up proponents of science-based medicine like myself, homeopathy can be a great teaching tool. But most of the time this opportunity is squandered. Articles, lectures, papers, and talks critical of homeopathy quickly skip over the chemistry and the math that makes the philosophy so implausible.
Don't Get Fooled Again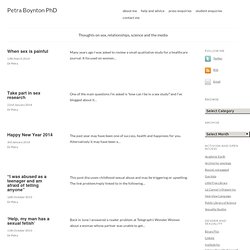 Dr Petra Boynton | Sex educator, Agony Aunt, Academic
A few weeks ago I answered a problem in The Telegraph from a woman whose moods were getting in the…
Heresy Corner
gimpy's blog
Bloggerheads (UK) | Tim Ireland on tabloids, media, blogs & politics
This entry was posted on at 11:02 pm and is filed under Tories!
Nadine Dorries tells lies, digs hole, etc. | Bloggerheads