Machines Class
SENSELESS DRAWING BOT on Vimeo
53 o's
lose/lose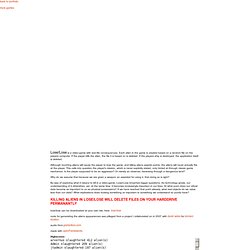 Lose/Lose is a video-game with real life consequences. Each alien in the game is created based on a random file on the players computer. If the player kills the alien, the file it is based on is deleted.
4: On Critique by Brian Massumi
I wanted to follow up on the discussion thread about the organization of the event.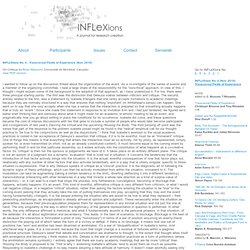 By ICSI researchers Christian Kreibich, Nicholas Weaver and Vern Paxson, with Peter Eckersley.
Widespread Hijacking of Search Traffic in the United States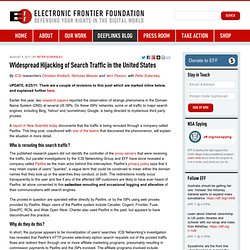 The moment Pi San picked up, the caller blurted out the news: State security agents had just detained , China's most famous contemporary artist and a government critic. Pi San spat out a profanity. Over the previous six weeks, hundreds of bloggers — lawyers, activists, journalists — had vanished into police custody in one of the harshest assaults on social activism in decades.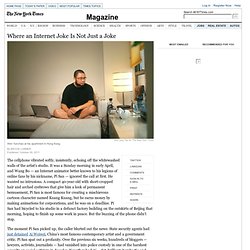 The Dangerous Politics of Internet Humor in China
unnamed pearl
4: Transversal Fields of Experience
Hacking With Pictures | Quiet Babylon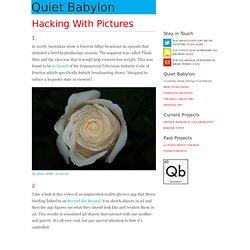 In 2008, Australian show A Current Affair broadcast an episode that included a brief hypnotherapy session. The segment was called Think Slim and the idea was that it would help viewers lose weight. This was found to be in breach of the Commercial Television Industry Code of Practice which specifically forbids broadcasting shows "designed to induce a hypnotic state in viewers".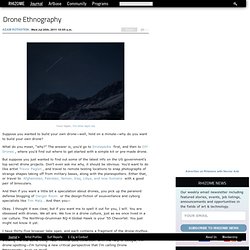 Drone Ethnography
Trevor Paglan, The Other Night Sky Suppose you wanted to build your own drone—well, hold on a minute—why do you want to build your own drone? What do you mean, "why?"
Paul Chan, The Unthinkable Community / Journal
Paul Chan In Samuel Beckett's Waiting for Godot, two men wait by the side of a country road for a man who never comes.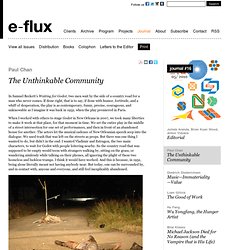 Network Maps, Energy Diagrams « Continental Drift
Structure and Agency in the Global System Untitled (choreographic sketch by by Trisha Brown, 1980)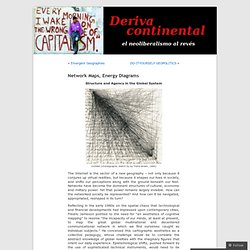 Artbase: Browse by Archived
http://vibrationsmusic.com/2009/04/27/paul-gilroy/ [Winston Silcott in his introduction, remarked that if London had a better welfare state like Sweden, the riots may not have occurred]
Paul Gilroy speaks on the riots, August 2011, Tottenham, North London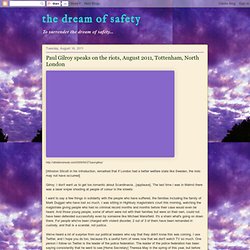 TRANSFORMATIONS Journal of Media & Culture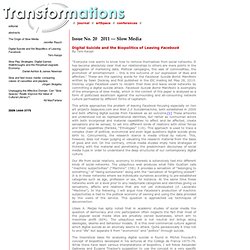 Issue No. 20 2011 — Slow Media