Fashion
I saw this fireworks display from Burj Khalifa in Dubai and had to share... It's incredible. Okay peeps, here's my wish for the new year... Patience, understanding, no smoking, call Mom, no harboring of negative thoughts, shop locally, eat organic, vote, support small businesses, drink in moderation, exercise, eat less red meat, read books, travel, pet the cats more, loose weight, ride bikes, write a novel, enjoy friends and family, say "hi" to passerbys, write thank you notes and LOVE LOVE LOVE. Happy 2014 y'all.
Jovani Prom 4692 - MissesDressy.com - StumbleUpon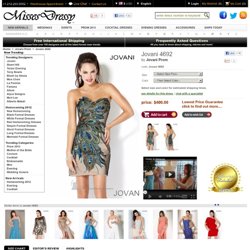 If you want to stand out and be seen from the crowd, try this Jovani 4692 peacock inspired dress. The strapless cocktail dress showcases a sweetheart neckline that bares the lovely neck and shoulders. It has a fitted bodice and a straight skirt to emphasize the figure.
Throw 'em over!
draw your foot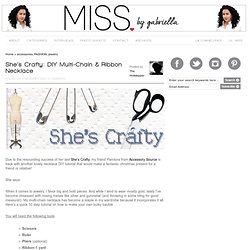 Due to the resounding success of her last She's Crafty, my friend Pandora from Accessory Source is back with another lovely necklace DIY tutorial that would make a fantastic christmas present for a friend or relative! She says: When it comes to jewelry, I favor big and bold pieces. And while I tend to wear mostly gold, lately I've become obsessed with mixing metals like silver and gunmetal (and throwing in some bling for good measure!).
Everyone needs a go-to fringe scarf in their fashion repertoire. Here's an easy way to make your own. What You Will Need: -Old T-Shirt -Good Scissors Step 1: Go through your old T-shirts and find a daring print or color combo.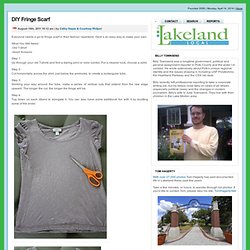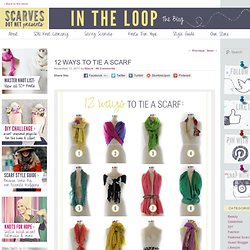 How to tie a scarf ♥1. Yellow Scarf: Add a corsage to spice up your scarf.♥2. Pink and Purple Scarf: Use an infinity scarf as a shawl.♥3. Lime Green Scarf: Fold your scarf in half, put the middle around your neck. Wrap the sides around your neck and back through the loop you made in front of your neck.♥4.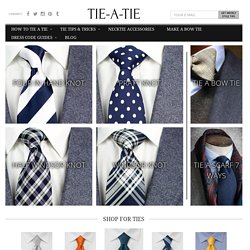 Learn How to Tie a Tie Welcome to my webpage on how to tie a tie! My name is Hendrik, and it's great to have you here. I have designed this site as a guide for both newbies just starting out with their first tie knot, as well as those more advanced students that would like to add some variety to their tie knots.