Resorses
Friday Freebies - Part of the HV-Designs Network
psdchest - PSDChest – Free resources for web designers
Icon Packs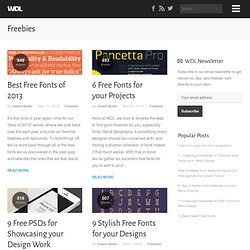 Web Icons are used to improve web design and make it easier for visitors to use websites. They can also improve the overall look of your website. Icon designs can be simple, with flat two-dimensional drawing or a black silhouette, or complex, presenting a combination of graphic design elements. Here we have collated the following 15 new icon sets for your next web design project, and best of all, they are all free for download. (more…)
Freebies | Web Design Ledger - Part 2
Explore / Tags / free
imagestock, stock photo sites, stock photos people, istock images,free istock
10 Outstanding Sources of Free PSDs Design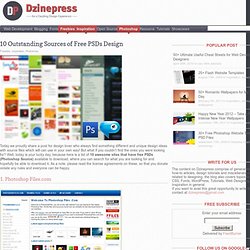 Today we proudly share a post for design lover who always find something different and unique design ideas with source files which will can use in your own way! But what if you couldn't find the ones you were looking for? Well, today is your lucky day, because here is a list of 10 awesome sites that have free PSDs (Photoshop Source) available to download, where you can search for what you are looking for and hopefully be able to download it. As a note, please read the license agreements on these, so that you donate violate any rules and everyone can be happy.
Browse Icons & Clipart by Tag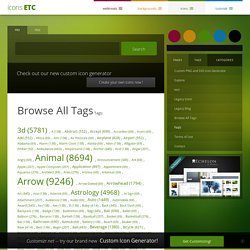 WordPress can be used to start your online store. WordPress eCommerce themes can assist you if you are looking to start a new website that actually is a store. You will benefit of the ease installa… Vector collection symbols of Olympic games.Free for commercial use.
Home > Icons > 154 Crystal Clear Bubble Social Media Icons Today's web treat is an updated set of crystal clear bubble social media icons based on the requests we've received. * 2,000 more icons of this style are already available on our icons website IconsETC . Download the 154 Crystal Clear Bubble Social Media Icons Below. So what's new? Deviantart, Devmarks, Drupal, Friendster, Gtalk, Izeby, Joomla, Meneame, PF Buzz, Script and Style, Skype, Soundcloud, Tipped, Tumblr, Vimeo, Wikimedia, Wykop, Xing, Yellow Pages, Yelp, and You Tube. And the rest?
154 Crystal Clear Bubble Social Media Icons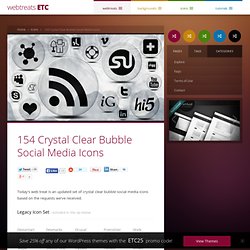 The Largest and Arguably Most Beautiful Android Phone Icon Collection Ever :) « profileify
15 Free Amazing Social Icons Sets For Your Blog - WPCrowd
15 Free RSS Icons - Matthew Inman
iPhone Wallpaper – Stripes Collection With the iOS 4 upgrade on the iPhone allowing wallpapers to be used on the home screen (for 3GS and 4.. if you have a 2G or 3G read this)… Christmas RSS Icon Photoshop Shapes Just in time for the holidays (omg!) and of course in the spirit of Christmas giving I have created a few more Photoshop RSS Icon shapes in the theme of… Multi-Color RSS Icons
Downloads » Anidan Design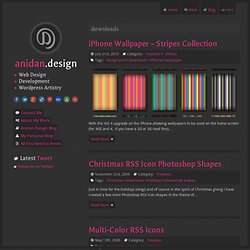 800+ Most Wanted Free RSS Icons for Bloggers | Naldz Graphics
Having a beautiful and attractive RSS Icon on your blog or website could be one way to encourage your readers to subscribe. If you're going to change your old RSS icon, this post will help you to look for a new one.
#DevWebdesign deviantART Gallery
Web-Interface on #SindhDesigns - deviantART
Векторный клипарт » Exitt.Net Скачать бесплатно для Photoshop
Free Icons | Web Icon Set
Фотошоп - клипарты
Векторный клипарт » Exitt.Net Скачать бесплатно для Photoshop
Фотоклипарт » Exitt.Net Скачать бесплатно для Photoshop
30+ Sites to Download Royalty Free Stock Photos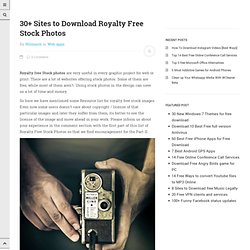 Royalty free Stock photos are very useful in every graphic project for web or print. There are a lot of websites offering stock photos. Some of them are free, while most of them aren't.
ILOVEPSD — правила хорошего тона в фотошопе.
Исходники PSD » Страница 3 » ArtWork : бесплатные графические ресурсы для дизайнеров, веб-мастеров.
Delta909 on deviantART