Fun ones
Street Style Market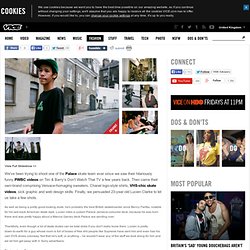 Boy: Lucien Clarke
We've been trying to shoot one of the Palace skate team ever since we saw their hilariously funny PWBC videos on Tim & Barry's Don't Watch That TV a few years back. Then came their own-brand comprising Versace-homaging sweaters, Chanel logo-style shirts, VHS-chic skate videos , sick graphic and web design skills.
DeadFix
New Track. Lana Del Rey – 'Chelsea Hotel #2′ (Leonard Cohen Cover). Lana Del Rey has taken a feminine spin on Cohen's 'Chelsea Hotel #2′. For her next album, she's going for something 'a little more stripped down but still cinematic and dark'.
blog.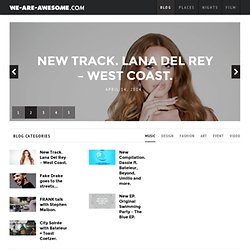 tumblr_lmrgdcFC9X1qad0jgo1_500.jpg (500×667)
Thanks for Dinner & Sex
zwartekwibus asked: Hello Dinner for Mushi, I finally refound your awesome blog. on March-April 2011, I watch a video from utube on your blog. It was about a "parody rock clip" doubled by latinospanish speakers. They said like "estoy flacowww" or "me vuelvo pa la piiingaaa"!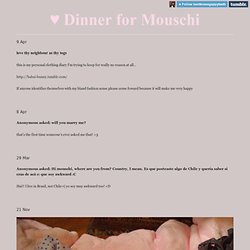 ♥ Dinner for Mouschi
vineet kaur
EIKNARF
Farm Prod: Brussels Art Factory |
BMX
RICARDO·CAVOLO DIARY
Hypothetically, if an object is positioned at the focal point of the
nerv
Said Seeing
Illustrations - Fabulous Rice, the works of Fabrice Ducouret