Fun ones
Online Portfolios on the Behance Network
them thangs
Street Style Market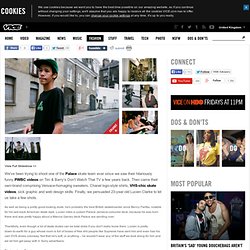 Boy: Lucien Clarke
We've been trying to shoot one of the Palace skate team ever since we saw their hilariously funny PWBC videos on Tim & Barry's Don't Watch That TV a few years back. Then came their own-brand comprising Versace-homaging sweaters, Chanel logo-style shirts, VHS-chic skate videos, sick graphic and web design skills. Finally, we persuaded 23-year-old Lucien Clarke to let us take a few shots. As well as being a pretty good-looking dude, he's probably the best British skateboarder since Benny Fairfax, notable for his laid-back American skate style. Lucien rides a custom Palace Jamaica-coloured deck, because he was born there and was pretty happy about a Marcus Garvey deck Palace are sending over. Thankfully, even though a lot of skate dudes can be total dicks if you don't really know them, Lucien is pretty down-to-earth for a guy whose room is full of boxes of free shit people like Supreme have sent him and even has his own DVS shoes colorway.
DeadFix
Original Swimming Party, the latest brainchild of a man who could arguably be named one of the godfathers of the wider South African music scene, Jeremy De Tolly, along with bandmates Thomas Glendinning and Greg Abrahams, has dropped its debut EP. Launched at a spectacular event at The Fugard Theatre, the light and sound sensory eruption did something refreshingly rare; it impressed. The experimental project's soundscapes clearly have Yorkean influences, melded with white noise, bold production and discerning vocals. It may be mesmerising, but it's certainly questionable whether the band lives up to its name.
blog.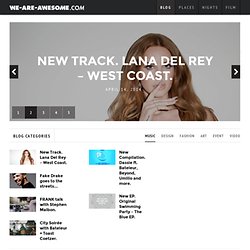 Essentials: Lindsay Merkle Having spent a large part of her creative tenure in advertising agencies, Lindsay Merkle's pursuits in branding, marketing and sales have allowed her to work with some of the largest names in sports and fashion. A few years ago, she channeled h...
HYPEBEAST. Online Magazine for Fashion, Arts, Design and Culture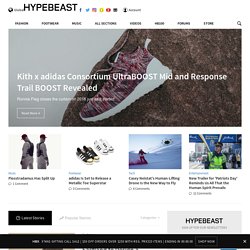 tumblr_lmrgdcFC9X1qad0jgo1_500.jpg (500×667)
♥ Dinner for Mouschi
1st May 2013 | 512 notes (Source: prettypeachpeonies, via babyrabbit) 1st May 2013 | 49 notes
vineet kaur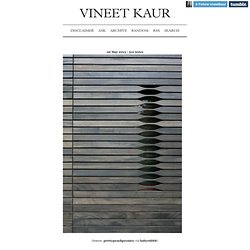 EIKNARF
Farm Prod: Brussels Art Factory |
BMX
RICARDO·CAVOLO DIARY
Estoy participando con los amigos de Limón&Nada en su última campaña, abogando por los juguetes y entretenimientos más básicos pero que más opciones nos dan si usamos un poco nuestra imaginación, como palos, cajas o piedras. Me han mandado una caja, una simple caja de cartón para que la transforme en otra cosa, para que sea mi juguete durante las próximas horas... Y eso he hecho. He cogido la caja, la he hecho mía y la he convertido en otra cosa... Ahora os enseño un adelanto de mi nuevo juguete..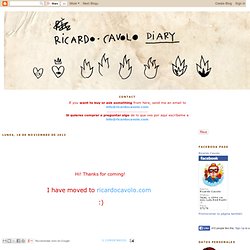 Hypothetically, if an object is positioned at the focal point of the
nerv
but does it float
Typography, design and illustration by SasakiShun Title: @aqqdesign Folkert Photographs by Sarah Schönfeld "Sarah Schönfeld squeezed drops of various legal and illegal liquid drug mixtures onto negative film which had already been exposed. Each drop altered the coating of the film.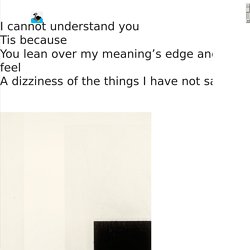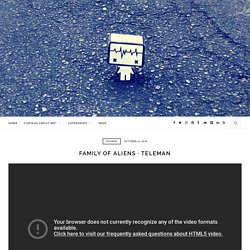 Each other A wonderful little animation by Lee kyu-tae threat level wines Great packaging design for wines! Does anybody know who is behind them?
The Curious Brain
Said Seeing
Illustrations - Fabulous Rice, the works of Fabrice Ducouret
Convoy