Religion
original source here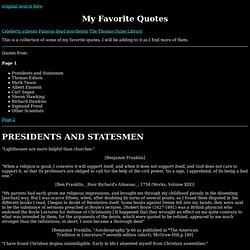 My favorite quotes
Just about everyone is an atheist when it comes to other gods — the gods that other people believe in or that nobody believes in anymore.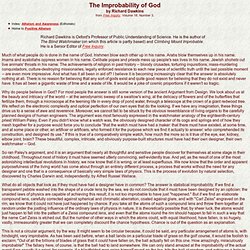 The Improbability of God by Richard Dawkins from Free Inquiry , Volume 18, Number 3. Much of what people do is done in the name of God. Irishmen blow each other up in his name.
Council for Secular Humanism
Secular Humanism is a term which has come into use in the last thirty years to describe a world view with the following elements and principles: A conviction that dogmas, ideologies and traditions, whether religious, political or social, must be weighed and tested by each individual and not simply accepted on faith. Commitment to the use of critical reason, factual evidence, and scientific methods of inquiry, rather than faith and mysticism, in seeking solutions to human problems and answers to important human questions. A primary concern with fulfillment, growth, and creativity for both the individual and humankind in general.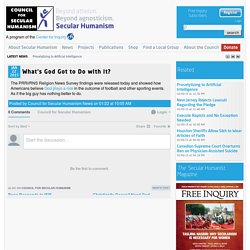 Atheism VS Religion for dummies with Richard Dawkins! - StumbleUpon
Atheists know more about religion than the religious Why is anyone surprised at the findings of a new survey of American religious knowledge, released last week by the Pew Forum , which demonstrate that atheists and agnostics know more about religion than the religious do? The only religious groups comparable to atheists in general religious knowledge are Jews and Mormons.
The Spirited Atheist: Atheists know more about religion than the religious - On Faith at washingtonpost.com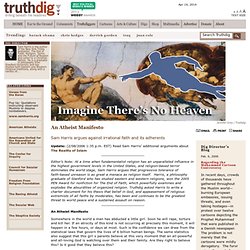 Update: (2/08/2006 1:35 p.m. EST) Read Sam Harris' additional arguments about The Reality of Islam