Math 1
Catenary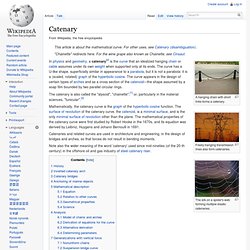 A hanging chain with short links forms a catenary. Freely-hanging transmission lines also form catenaries. The silk on a spider's web forming multiple elastic catenaries.
Undergraduate Mathematics Majors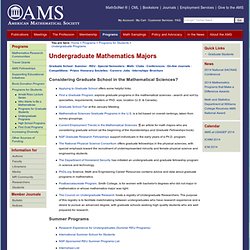 Graduate School · Summer · REU · Special Semesters · Math · Clubs · Conferences · On-line Journals · Competitions · Prizes ·Honorary Societies · Careers· Jobs · Internships· Brochure Considering Graduate School in the Mathematical Sciences?
MCM: The Mathematical Contest in Modeling ICM: The Interdisciplinary Contest in Modeling
MCM: The Mathematical Contest in Modeling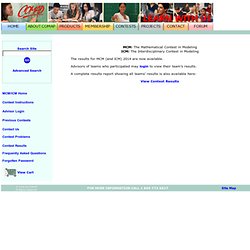 Study Mathematics in Hungary - Budapest Semesters in Mathematics
Math in Moscow
Hertz Foundation Fellowships
advice
John Baez
This page lists some sources for books on the Web.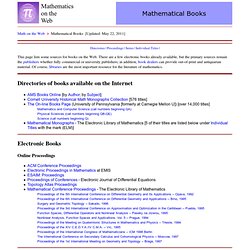 Mathematics on the Web: Books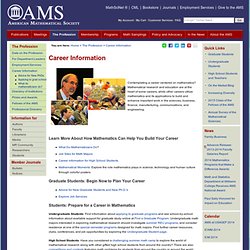 Career Information
Learn More About How Mathematics Can Help You Build Your Career Graduate Students: Begin Now to Plan Your Career Students: Prepare for a Career in Mathematics
Center for Discrete Mathematics and Theoretical Computer Science (DIMACS)
GAMS : Guide to Available Mathematical Software
Math on the Web: Mathematics by Classifications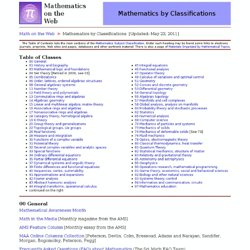 Mathematical Awareness Month
Mathematics on the Web
Welcome to the Calculus Resources On-line area of the Mathematics Archives. This area contains information and links to numerous Internet resources, which could be used for teaching and learning of calculus. If you would like to suggest adding information to this area, or have comments or questions, please contact Przemyslaw Bogacki, the calculus moderator.
Mathematics Archives Calculus Resources On-Line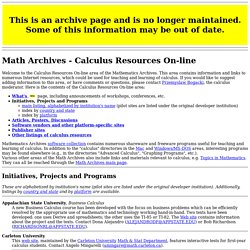 Manifesto. Interactive Mathematics Miscellany and Puzzles
The answer is simple.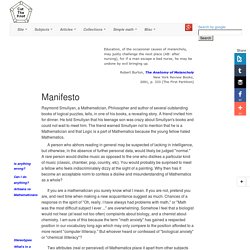 Geometric Folding Algorithms: Linkages, Origami, Polyhedra
Geometric Folding Algorithms: Linkages, Origami, Polyhedra (Fall 2010)
Prof.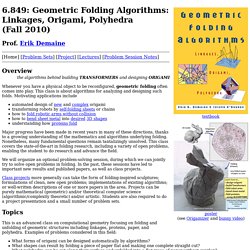 JavaGami
How to Make Mobius Strip Love Hearts
This book is an introduction to the standard methods of proving mathematical theorems. It has been approved by the American Institute of Mathematics' Open Textbook Initiative.