FONTS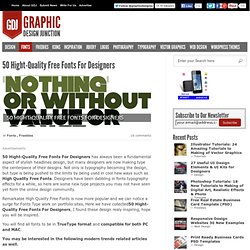 50 Hight-Quality Free Fonts For Designers has always been a fundamental aspect of stylish headlines design, but many designers are now making type the centerpiece of their designs.
50 Hight-Quality Free Fonts For Designers | Fonts
100 Free Hip Hop Fonts - NewEvolution
Details Monday, 17 May 2010 16:17 by Tom McCracken I may not be the biggest fan of hip hop music, but what I am a fan of is the amazing artwork that hip hop has to offer. Here is my collection of 100 free hip hop fonts that I found on the web for design projects.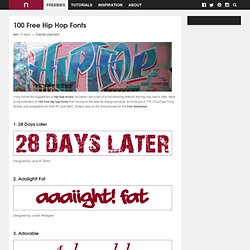 DB Vintage Halloween
Hellraiser SC Font Family
General Proportions.—Before combining letters into words we must be familiar in detail with the forms and peculiarities of each letter. Letters vary in their proportion of width to height. Not only are the widths of the different letters in the same alphabet very unequal, but different alphabets vary in their "measure," some being tall and narrow, others short and wide.
Essentials of Lettering: Chapter 2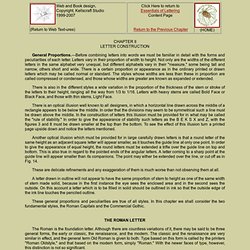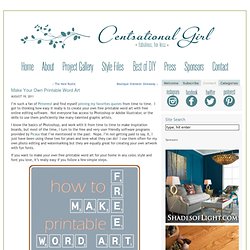 I'm such a fan of Pinterest and find myself pinning my favorites quotes from time to time. I got to thinking how easy it really is to create your own free printable word art with free online editing software. Not everyone has access to Photoshop or Adobe Illustrator, or the skills to use them proficiently like many talented graphic artists.
Make Your Own Printable Word Art
Charles Rennie Mackintosh
Nouveau font by Alan Cairns
ITC Rennie Mackintosh
These Arts & Crafts/Early-20th-Century fonts were offered for free on my old site. The quality is not so great on some of these fonts, on others you don't get a full set of characters. But they're still free.
Free Arts & Crafts Style Fonts