Social Media
Ike Roetman: Klout Influence Summary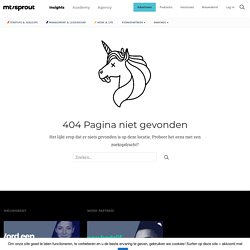 Twitterende werknemer is goud waard - Nieuws
Twitter, Hyves en Facebook #*&%@ Twitter, Hyves en Facebook #*&%@ 28-09-2010 Wees niet bang voor het online leven van je personeel Terwijl ik voor de buis op dinsdag 28 september jl. het RTL Nieuws aan het kijken ben, komt er een item voorbij over Twitter, Hyves en Facebook. Het blijkt dat een groot deel van de top van het Nederlandse bedrijfsleven zich hier geen raad mee weet.
Sarah Evans is the director of communications at Elgin Community College (ECC) in Elgin, Illinois. She also authors a PR and social media blog and is the founder of #journchat. It doesn't matter if you're on Facebook, Twitter, YouTube, Flickr; your online personality is not only part of your overall brand, it becomes an interactive experience for you and your business.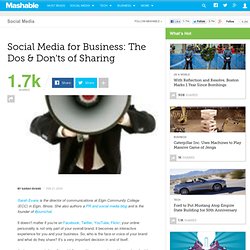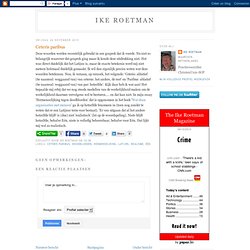 Ceteris paribus
Deze woorden werden recentelijk gebruikt in een gesprek dat ik voerde. Nu niet zo belangrijk waarover dat gesprek ging maar ik kende deze uitdrukking niet. Het was direct duidelijk dat het Latijns is, maar de exacte betekenis werd mij niet meteen helemaal duidelijk gemaakt. Ik wil dan eigenlijk precies weten wat deze woorden betekenen. Nou, ik vernam, op verzoek, het volgende: 'Ceteris: ablatief (6e naamval: weggaand van) van ceterus: het andere, de rest' en 'Paribus: ablatief (6e naamval: weggaand van) van par: hetzelfde'. Kijk daar heb ik wat aan!
Hello - if you're here's for social media examples, you've come to the right place. Here are some related resources you might find helpful: A Wiki of Social Media Marketing Examples .