Data Visualization
News, Augmented » Articles avec le tag » #data en forme. The 30 data viz blogs you can't miss - in one place. As data visualization expands its reach – through the rise of Massive Online Courses, the countless events and, most significantly, the interconnection between different disciplines and knowledge fields that produce inspiring works and innovative projects -, it's only natural that the number of folks writing about it keeps rising.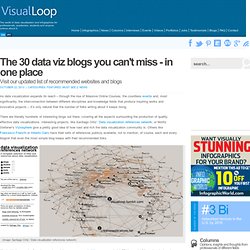 There are literally hundreds of interesting blogs out there, covering all the aspects surrounding the production of quality, effective data visualizations. Interesting projects, like Santiago Ortiz' 'Data visualization references network, or Moritz Stefaner's Viziosphere give a pretty good idea of how vast and rich the data visualization community is. Chart Porn. FlowingData | Data Visualization, Infographics, and Statistics. DataStorytelling.tv - Ideas, tools, best practices about visual storytelling with corporate data. How to Create the Perfect Line Chart. The original version of this post was published by Gregor Aisch on vis4.net, on 20 June 2012.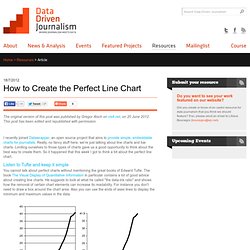 This post has been edited and republished with permission. I recently joined Datawrapper, an open source project that aims to provide simple, embeddable charts for journalists. Really, no fancy stuff here, we're just talking about line charts and bar charts. The 15 best tools for data visualisation. It's often said that data is the new world currency, and the web is the exchange bureau through which it's traded.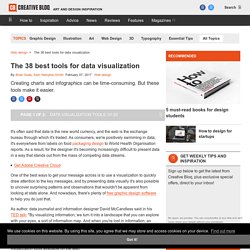 As consumers, we're positively swimming in data; it's everywhere from labels on food packaging design to World Health Organisation reports. As a result, for the designer it's becoming increasingly difficult to present data in a way that stands out from the mass of competing data streams. One of the best ways to get your message across is to use a visualization to quickly draw attention to the key messages, and by presenting data visually it's also possible to uncover surprising patterns and observations that wouldn't be apparent from looking at stats alone. Not a web designer or developer? Faber: 60 Years in 60 Poems.
I Love Charts. Drunks&Lampposts. Eagereyes. The #DataViz Daily. News, Augmented » Articles avec le tag » #datavisualisation. Information Is Beautiful | Ideas, issues, knowledge, data - visualized! Looking 4 data visualization. La boite à outils.
Blog. Well-formed data. Infographics. INFOGRAPHR. Your Cell Doesn't Need A Signal To Be Useful Before you throw out your busted cell phone to pick up a new one, or maybe trade in for an Android tablet, take a look at this infographic.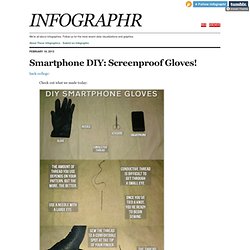 If you're ever in a situation where your cell is busted, you can use the parts to survive. A little ingenuity and a lot of know-how goes a long way. So print it out and keep it handy for that inevitable emergency when you'll need these parts and skills. Daily Infographic | A New Infographic Every Day | Data Visualization, Information Design and Infographics. Information aesthetics - Data Visualization & Information Design. A visual exploration on mapping complex networks. Visualizing.org | Data Visualizations, Challenges, Community. Les 50 meilleures infographics et data visualization.
Infographics & Data Visualizations | Visual.ly. Datavisualization.ch.
Outils. Over 100 Incredible Infographic Tools and Resources (Categorized) This post is #6 in DailyTekk's famous Top 100 series which explores the best startups, gadgets, apps, websites and services in a given category.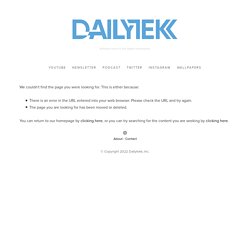 Total items listed: 112. Time to compile: 8+ hours. Follow @DailyTekk on Twitter to make sure you don't miss a week! Update: Be sure to check out our latest post on infographics: Infographics Are Everywhere – Here's How to Make Yours Go Viral. I love a good infographic! Aviz Main/Home Page.
---