Kit per gli studenti
Editor e registratore audio libero. Audacity è disponibile per Windows®, Mac®, GNU/Linux®, e altri sistemi operativi.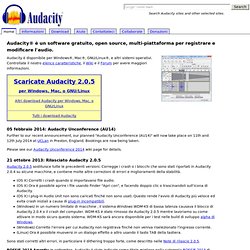 Controllate il nostro elenco caratteristiche, il Wiki e il Forum per avere maggiori informazioni. 05 febbraio 2014: Audacity Unconference (AU14) Further to our recent announcement, our planned "Audacity Unconference (AU14)" will now take place on 11th and 12th July 2014 at UCLan in Preston, England. Bookings are now being taken. Myths and Legends from E2BN. Storybird for Schools. Inspirational The gorgeous illustrations inspire students to write.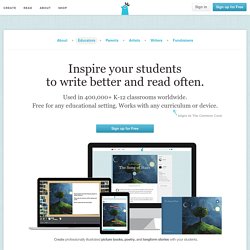 The more they write, the more they read. Teachers. The Zimmer Twins is a fun way to incorporate technology into the classroom.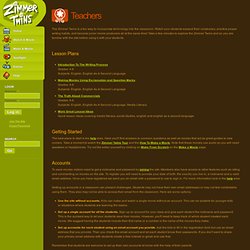 Watch your students expand their vocabulary, practice proper writing habits, and become junior movie producers all at the same time! Take a few minutes to explore the Zimmer Twins and so you are familiar with the site before using it with your students. Getting Started The best place to start is the help area. StoryJumper: publish your own children's book. Little Bird Tales - Home. Simplify your life.
Schools. BoomWriter lets you easily incorporate and experience the benefits of technology as your students are engaged in the following (or similar) standards-based learning activities: Grade 3 CCSS.ELA-Literacy.W.3.3 - Write narratives to develop real or imagined experiences or events using effective technique, descriptive details, and clear event sequences.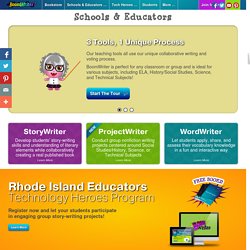 Using BoomWriter's feature allowing teachers to create their own story start, students collaboratively create imagined multi-paragraph personal narratives using a teacher generated prompt (e.g. Education Video Slideshows. ACMI Generator.
---