Climate
Global Warming/Climate Change Home Page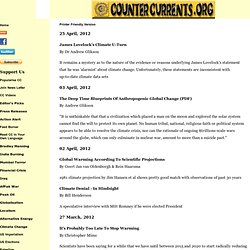 25 April, 2012 James Lovelock's Climate U-Turn By Dr Andrew Glikson It remains a mystery as to the nature of the evidence or reasons underlying James Lovelock's statement that he was 'alarmist' about climate change.
The Obama White House is preparing a National Security Agency "reform" package that is aimed at legitimizing and institutionalizing the NSA's illegal domestic spying operations, while putting in place stringent security measures to prevent disclosures of its crimes such as those carried out by former contractor Edward Snowden Why Is The West Spying On The Third World? Why Should Africa Be Wary? By Tsungai Chipato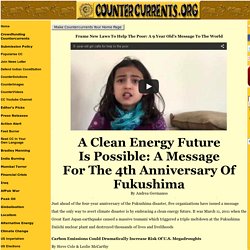 adoptanegotiator.org | tracking climate negotiators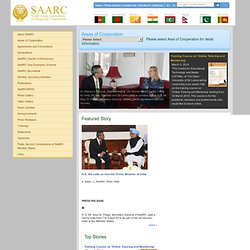 South Asian Association For Regional Cooperation | Home
The Secretary-General called on H. E. Mr. Sartaj Aziz, Advisor to the Prime Minister on National Security and Foreign Affairs on his visit to Pakistan from 7 to 8 January 2014 H.E. Mr.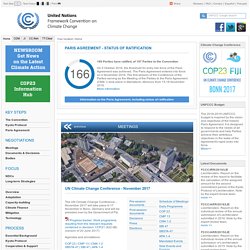 Safeguarding Future Retirement Funds – Time for Investors to Move Out of High-Carbon Assets Says UN's Top Climate Official At the Investor Summit on Climate Risk on 15 January in New York, UNFCCC Executive Secretary Christiana Figueres urged investors to accelerate the greening of their portfolios as one crucial step towards a low-carbon economy that can better cope with the threats and seize the opportunities from climate change. Press release (151 kB)