Technology
Cette liste non exhaustive présente les nombreux raccourcis présents sous Windows. Il faut savoir qu'il existe des raccourcis spécifiques à chaque logiciel : cette liste présente les plus utilisés (n'hésitez pas nous suggérer ceux qui vous facilite le plus la vie!) Remarque : Certains raccourcis sont aussi écrits à droite du choix dans les menus contextuels des applications. Raccourcis spécifiques à Windows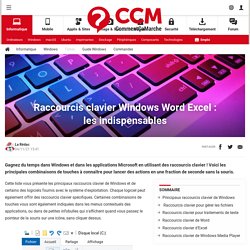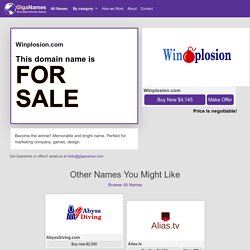 Microsoft Windows Tutorials
Periodically, Microsoft release a new version of their Windows operating system. The current one, realeased in October 2009, is . As with every new release of software, there are many new features and some new functionality we have to understand, learn how to use and then commit to memory. The learning curve is sometimes steep! Winplosion is all about making your Windows 7 learning curve as shallow as possible. There is a wide range of subjects covered here with step by step, easy to understand tutorials.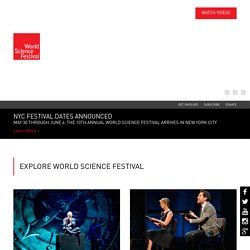 Festival Announcement Honoring James D. Watson An extraordinary evening that will stimulate your mind, excite your imagination, and dazzle your taste buds. More »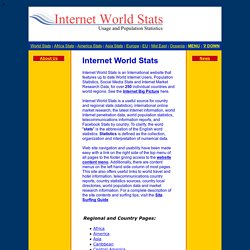 Internet World Stats is an International website that features up to date world Internet Usage, Population Statistics, Travel Stats and Internet Market Research Data, for over 233 individual countries and world regions. See the Internet Big Picture here. Internet World Stats is a useful source for travel and hotel stats, international online market research, the latest Internet statistics, world Internet penetration data, world population statistics, telecommunications information reports, and Facebook Stats by country.
Links for the weekend #369 Comme chaque fin de semaine voici les liens que je vous propose de découvrir ou redécouvrir : le lookbook vidéo de Mishka pour la collection "R1TU4L5" Printemps 2014, le trailer du documentaire... Collection « Paris Tropical » P/E 2014 Larose Paris x FrenchTrotters FrenchTrotters vient d'annoncer sa collaboration avec Larose Paris pour une collection capsule exclusive de casquettes et de bérets. Baignée de soleil, inspirée de la plage et produite...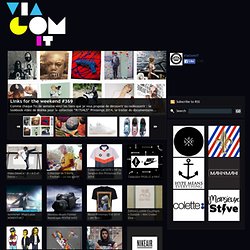 Tech Trends: Top Tech Trends For 2010
The 1 percent have long had smartphones from Porsche and Vertu to quench their high-end thirst, but when it comes to dual-SIM handsets, the elite have had to settle for something a little more ordinary. For those in need, Gresso created Azimuth, the first dual-SIM luxury handset. Starting at $2,000, the phone is made of titanium, with both the keys and logo crafted out of 18K or white gold. Since appearances are all that matter, you're getting some pretty low-end specs under the hood, including 2GB of "internal memory," a 1.3-megapixel camera, Bluetooth 2.0 and a tiny 1,100mAh battery. To put things in perspective, Samsung's Galaxy S5 starts with 16GB of built-in storage, a 16-megapixel camera and a 2,800mAh battery. The difference being, anyone can buy an S5.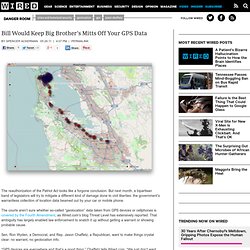 Bill Would Keep Big Brother's Mitts Off Your GPS Data | Danger Room
The reauthorization of the Patriot Act looks like a forgone conclusion. But next month, a bipartisan band of legislators will try to mitigate a different kind of damage done to civil liberties: the government's warrantless collection of location data beamed out by your car or mobile phone. The courts aren't sure whether so-called "geolocation" data taken from GPS devices or cellphones is covered by the Fourth Amendment, as Wired.com's blog Threat Level has extensively reported.