HMTL 5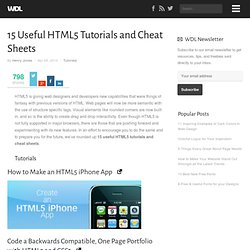 HTML5 is giving web designers and developers new capabilities that were things of fantasy with previous versions of HTML.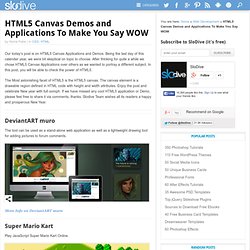 HTML5 Canvas Demos and Applications To Make You Say WOW
Our today's post is on HTML5 Canvas Applications and Demos.
Learn HTML & CSS - a book that teaches you in a nicer way
Web design Surrey, web development, web & mobile applications | 1minus1
CanvasText, An easy way to draw styled text into your HTML5 canvas.
Cross-Browser HTML5 Placeholder Text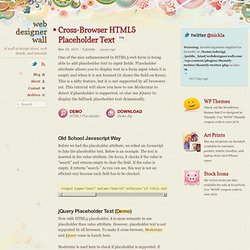 One of the nice enhancement in HTML5 web form is being able to add placeholder text to input fields.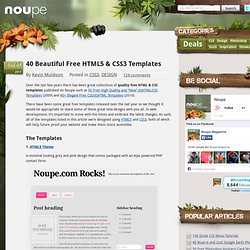 Dec 01 2011