Dataviz
streamgraph.js
Streamgraphs are cool. They're great at displaying trends in data over time, similar to a stacked graph, but much prettier. The first one I saw was Lee Byron's Last.fm listening history graphic, a beautiful poster showing trends in the music he had listened to over the course of two years.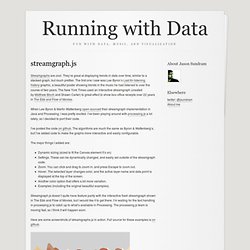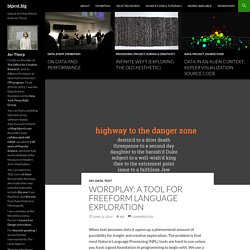 In 1968, in his seminal essay Systems Esthetics, Jack Burnham wrote: The specific function of modern didactic art has been to show that art does not reside in material entities, but in relations between people and between people and the components of their environment. In 2013, this list of relations can be expanded to include those between people and software, as well as those between people and networks. How can art reside within these modern relations, rather than outside of them? Enter the API.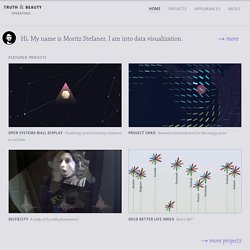 Hi. My name is Moritz Stefaner. I live and breathe data visualization and information design. I work as an independent designer and consultant. Which means, you can potentially hire me.
Two weeks ago, the German weekly Newspaper »Die ZEIT« started a series of featured Infographics on three current topics. The first one by Golden Section Graphics in Berlin (website here, blog here) is about virtual water. It explains the amounts of water used to produce things like beer, milk, cheese, jeans and a car by depicting cubes of water with the corresponding volume. This way, the reader gets a very good idea of how many liters of fresh water he actually comsumes by buying or using one of these products. Also, the graphic briefly explains how these amounts are being calculated as well as how much water there is on our planet and how it splits up into groundwater, atmospherical water etc.
colorful data | information design