Tools / Ressources
Bfxr. Make sound effects for your games.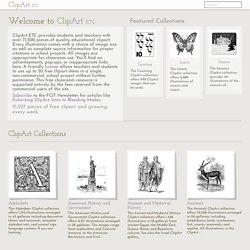 Alphabets The Alphabets ClipArt collection offers 1,185 illustrations arranged in 43 galleries including decorative letters and numerals, complete alphabet sets, and several sign language systems. If you are looking… American History and Government The American History and Government ClipArt collection offers 2,441 illustrations arranged in 23 galleries.
ClipArt ETC: Free Educational Illustrations for Classroom Use
Subtle Patterns | Free textures for your next web project
Foundation: Rapid Prototyping and Building Framework from ZURB
Admittedly, Adobe Illustrator is often most certainly not the first choice that comes to mind when it comes to Web design. Fireworks and Photoshop are used much more often, and there are some good reasons for that. Still, although Illustrator has traditionally been used for drawing illustrations and logos, you can use it to design layouts and user interfaces, too. In fact, in my opinion, you can utilize Illustrator to solve some regular design tasks better and more easily than you would do with other tools.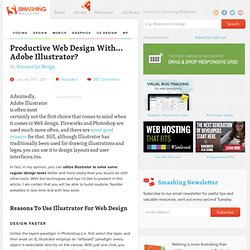 Productive Web Design With... Adobe Illustrator? - Smashing Magazine
Mr. Data Converter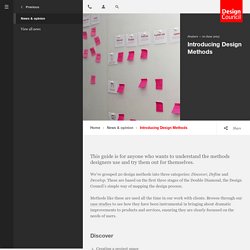 The design process
Different designers manage the process of design in different ways. But when we studied the design process in eleven leading companies, we found striking similarities and shared approaches among the designers we talked to.
Conversion d'adresse en coordonnées GPS
24-bit PNG to 8-bit PNG with alpha
Large Csv File Splitter Free Download
LoremPixel
Social Searching
Web Design Resources and Tools I Use
Authentic Jobs ~ Full-time and freelance job opportunities for web, design, and creative professionals
amMap: Interactive flash maps
Wikimedia commons
The Photoshop Etiquette Manifesto for Web Designers