Tools / Ressources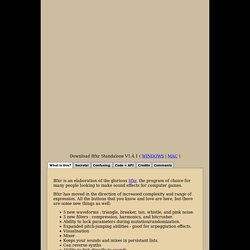 What is this? Bfxr is an elaboration of the glorious Sfxr, the program of choice for many people looking to make sound effects for computer games. Bfxr has moved in the direction of increased complexity and range of expression.
Bfxr. Make sound effects for your games.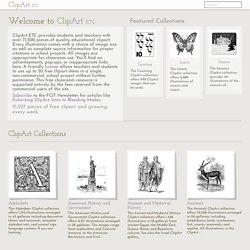 Alphabets The Alphabets ClipArt collection offers 1,185 illustrations arranged in 43 galleries including decorative letters and numerals, complete alphabet sets, and several sign language systems. If you are looking… American History and Government The American History and Government ClipArt collection offers 2,441 illustrations arranged in 23 galleries.
ClipArt ETC: Free Educational Illustrations for Classroom Use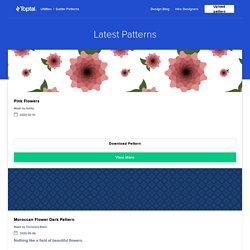 By popular request, an outline version of the pentagon pattern. Made by Atle Mo. Download Inspired by this, I came up with this pattern.
Subtle Patterns | Free textures for your next web project
Foundation: Rapid Prototyping and Building Framework from ZURB
Semantic Everything is semantic. You can have the cleanest markup without sacrificing the utility and speed of Foundation.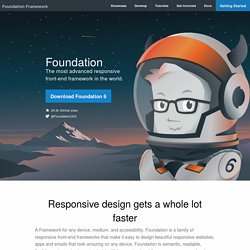 Advertisement Admittedly, Adobe Illustrator is often most certainly not the first choice that comes to mind when it comes to Web design. Fireworks and Photoshop are used much more often, and there are some good reasons for that. Still, although Illustrator has traditionally been used for drawing illustrations and logos, you can use it to design layouts and user interfaces, too.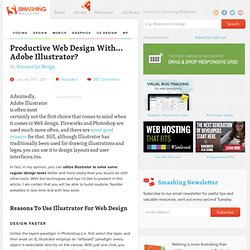 Productive Web Design With... Adobe Illustrator? - Smashing Magazine
Mr. Data Converter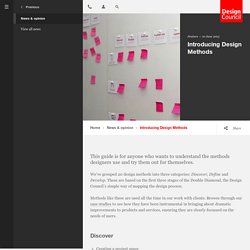 The design process
This guide is for anyone who wants to understand the methods designers use and try them out for themselves. We've grouped 20 design methods into three categories: Discover, Define and Develop. These are based on the first three stages of the Double Diamond, the Design Council's simple way of mapping the design process. Methods like these are used all the time in our work with clients. Browse through our case studies to see how they have been instrumental in bringing about dramatic improvements to products and services, ensuring they are clearly focussed on the needs of users.
Vous pouvez tester la future version du site . There is an english version of this service ! Vous pouver aussi convertir plusieurs adresses en même temps .
Conversion d'adresse en coordonnées GPS
Basically? Upload a 24-bit PNG with alpha transparency and get back an 8-bit PNG also with alpha transparency. What 'n' why? PNGs, alpha transparency and small file sizes are all good. After reading this article, I was inspired to squish all three of them together into a nice, friendly web service.
24-bit PNG to 8-bit PNG with alpha
Large Csv File Splitter Free Download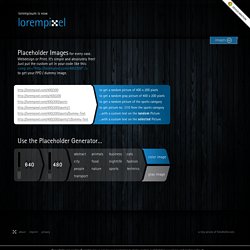 LoremPixel
Total Images delivered today:732.707Total Images since the beginning of time:1.034.305.283 Placeholder Images for every case. Webdesign or Print.
Info & About Socialsearching first started in April 2011 by Micah Nwhyc and Theo Stråhlen. Our service let's you search way back in time for a Facebook post or a tweet from you or from any of your friends! When searching tweets you can choose one of the users you follow or write '@handle_name'. If you find any errors or have any suggestions to improve Socialsearching, please visit our page on GetSatisfaction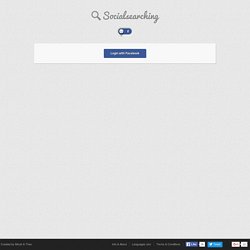 Social Searching
Web Design Resources and Tools I Use
Authentic Jobs ~ Full-time and freelance job opportunities for web, design, and creative professionals
Our JavaScript Maps is a tool that you can use to easily add interactive map functionality to your web pages and JavaScript-based applications. You can use this tool to show locations of your offices, routes of your journeys, create your distributor map, etc. Photos or illustrations can be used as layers and backgrounds of maps, so you can make different presentations, e-learning tools and more. Main features of our tool: Customize every detail of your map – sizes, colors, disable features you don't need;Create multi-level structuresCreate map charts (heatmaps)Load icons or photos on top of your mapUse your own custom map texturesDraw lines and add textSet the start-up zoom level and positionUse it as zoomifyer to display big picturesControl the map with JavaScript (reload data and settings, set and get data and separate parameters, register clicks)
amMap: Interactive flash maps
Wikimedia commons
The Photoshop Etiquette Manifesto for Web Designers