Beauty tips
Sex&Love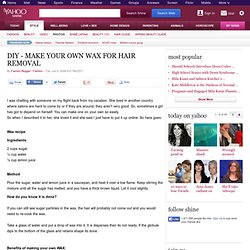 I was chatting with someone on my flight back from my vacation. She lived in another country where salons are hard to come by or if they are around, they aren't very good. So, sometimes a girl has got to depend on herself. You can make one on your own so easily. So when I described it to her, she loved it and she said I just have to put it up online. So here goes: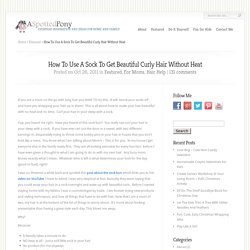 If you are a mom on the go with long hair you HAVE TO try this. It will knock your socks off and have you wrapping your hair up in them! This is all about how to make your hair beautiful with no heat and no time. Curl your hair in your sleep with a sock.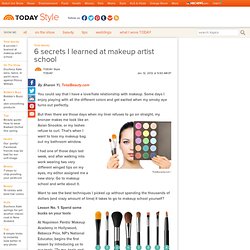 total-beauty TODAY Style TODAY
The best stuff in life is free. Like sunshine, blue skies and THE OCEAN…if you have access to it, that is.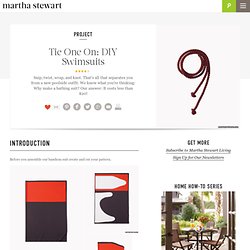 Snip, twist, wrap, and knot. That's all that separates you from a new poolside outfit. We know what you're thinking: Why make a bathing suit? Our answer: It costs less than $20!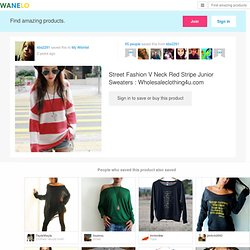 Literally buy all the things. Sign in with Facebook or via
Street Fashion V Neck Red Stripe Junior Sweaters : Wholesaleclothing4u.com - wanelo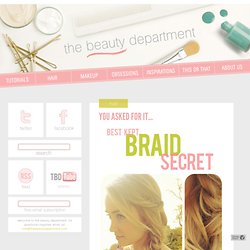 photos + post by Kristin Ess So many emails have come in asking how I did the braid on Lauren's hair for her last Chelsea Lately appearance. I recently recreated that braid and took a couple photos so you could see it up close. Here's the very simple secret to this braid: In a regular braid there are 3 strands. For this look, all you do is braid one of those strands beforehand and loosen it up with your fingers, then braid as usual.
Beauty Techniques are highly beneficial, but some of them are incredibly recycled. What I mean is, in my life, I always get the same pieces of advice. My friends and family members always share the same beauty techniques – and yes, they're extremely helpful, but sometimes I'd like to hear something new, wouldn't you? In that spirit, I've gathered some amazing beauty techniques from all over the world! If you've ever wanted to know how women from India keep their hair so lustrous or how Scandinavian women keep their complexions so flawless, I've got you covered! My godfather's ex-wife (convoluted, I know) is a native of Australia.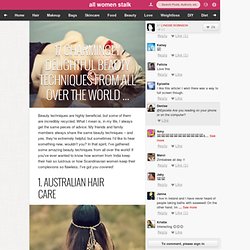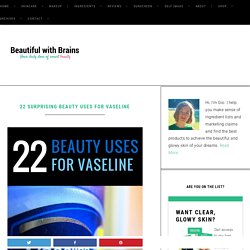 Vaseline, a.k.a. petroleum jelly is a beauty staple that every girl should have in their makeup bag. There are a zillions of uses for it and it is so inexpensive! Here's some beauty related tricks you can do with vaseline: