Social justice
By Christine Joy Ferrer About five years ago, more than anything, I wanted to be a journalist who truly represented the voice of the people. A job at a corporate, mainstream publication never appealed to me. Today, I'm honored to have worked as the web and design editor for Race, Poverty & the Environment, a journal that has mirrored my passion for a myriad of issues in the realm of social and environmental justice. And it's also great being able to say, I worked for Urban Habitat, "an organization that builds power in low-income communities and communities of color
Race, Poverty, and the Environment | Urban Habitat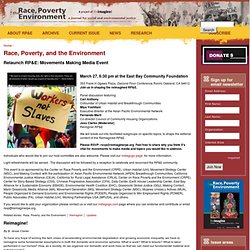 Project Free World
Prison–Industrial Complex
Detalles Publicado: 15 Abril 2014 Plataforma Rural / Alianzas por un mundo rural vivo – 17 de abril 2014 Nosotras, las organizaciones y colectivos articulados en PLATAFORMA RURAL, nos movilizamos un año más para celebrar el día internacional de la lucha campesina, sumándonos al llamamiento de la Vía Campesina, como muestra de solidaridad con todos los pueblos campesinos del mundo que luchan por su permanencia en aldeas y pueblos para llevar a cabo orgullo la responsabilidad de alimentar al mundo.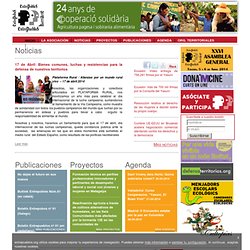 Entrepueblos
The US is setting a new precedent by calling for sanctions on Russian officials in connection to Russia's annexation of Crimea. So we thought: how about calling on civil society organizations like the UN, Amnesty International, Human Rights Watch, and the ACLU to boycott and sanction US officials who are breaking international law? And how about we start with CIA chief John Brennan? If you agree, sign our petition!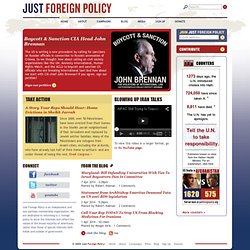 Just Foreign Policy
RootsAction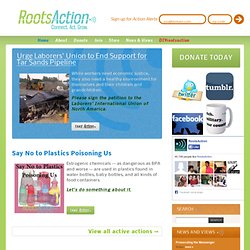 "It's not hard to bring out the worst in large numbers of citizens by constantly pressing their buttons; fear, hate, greed, false pride and blind loyalty are the main emotions used to manipulate people so much these last years. Reversing this process and empowering people through courage, love, generosity, humility and critical thinking is harder but it can and must be done." - Coleen Rowley; early endorser of RootsAction.org and FBI whistle blower
Indigenous and first nations
PeopleOverPolitics.Org - POPnetwork
Cordaid
Cultures of Resistance | Cultures of Resistance
OFS | Organization for a Free Society -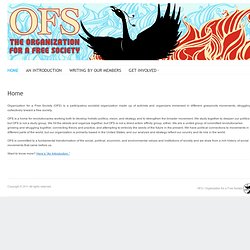 Organization for a Free Society (OFS) is a participatory socialist organization made up of activists and organizers immersed in different grassroots movements, struggling collectively toward a free society. OFS is a home for revolutionaries working both to develop holistic politics, vision, and strategy and to strengthen the broader movement. We study together to deepen our politics, but OFS is not a study group. We hit the streets and organize together, but OFS is not a direct action affinity group, either. We are a united group of committed revolutionaries growing and struggling together, connecting theory and practice, and attempting to embody the seeds of the future in the present.
Global Exchange