Cool Gift Stuff
Full text novel posters Imagine a whole book on a single sheet. A bold art print on which, up close, you can read the full and complete text of your favourite classic work, right from "It was the best of times" to "a far, far greater thing". Hot poster designs From the blog: New title: The Curious Incident of the Dog in the Night Time It was 7 minutes after midnight.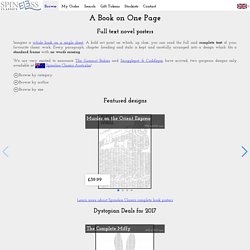 Single Page Book Poster | Unique Full Texts Book Posters | Spineless Classics
playing cards - theory11.com
Excellent customer service is our #1 priority! In fact, the boss reads every e-mail you send, and lightning fast responses are our specialty. If you call, the friendly human on the phone will be knowledgeable about our products. It's important that you are confident in your purchase. So, we learn everything we can about our products and create our own photos, descriptions, and videos that let you see all aspects of each item.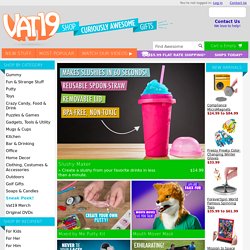 Science comes up with a lot of awesome stuff, and you don't need a Ph.D, a secret lab, or government funding to get your hands on some of the coolest discoveries. We've got a list of 11 mostly affordable gifts that are guaranteed to blow your mind, whether or not you're a science geek. Click on any image to see it enlarged.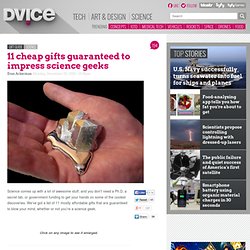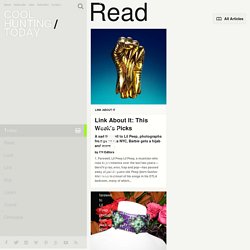 I'm a cadillac charged article. by Michael Slenske Two decades ago, New York-based light sculptor Leo Villareal attended Burning Man (the annual week-long art event in Black Rock City, Nevada, which culminates around a wooden sculpture of a man set on fire) and the experience changed his life.
Awesome Gadgets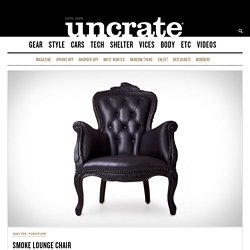 VW has played around with the idea of a buggy-style rides before — see the Volkswagen Buggy Up Concept, for example — but never has one come so close to production-ready as the Volkswagen Beetle Dune Concept. Based on the Beetle R-Line with same 210hp, 2.0L TSI engine but longer, wider, taller, and with additional ground clearance, this offroader features a ski rack built into the roof and rear spoilers, 19-inch wheels, Bi-Xenon headlights, LED fog lights, a 7.7-inch touchscreen, two-tone seats, and a six-speed DSG transmission. Sadly, still no word on whether this one might eventually make an appearance at a dealer new you.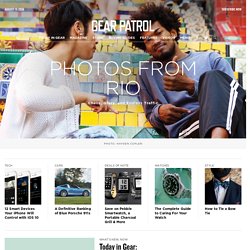 You know the one I'm talking about. The first. The one that made you say, "oh, so this is what everyone's on about." When she smiled, you wanted to laugh, and when she laughed, you wanted to laugh, too.
Candles are generally not a topic of conversation around these parts, but there's always an exception to the rule. The Pop Culture "religious" style candles from Etsy seller DMAGIC are some of the coolest, most ridiculous, absurd candles we have ever seen. Spock.