Cool Gift Stuff
Full text novel posters Imagine a whole book on a single sheet. A bold art print on which, up close, you can read the full and complete text of your favourite classic work, right from "It was the best of times" to "a far, far greater thing". Hot poster designs From the blog: New title: Casino Royale "Un banco de deux millions," said the croupier.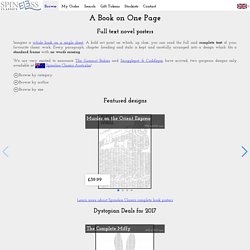 Single Page Book Poster | Unique Full Texts Book Posters | Spineless Classics
playing cards - theory11.com
Excellent customer service is our #1 priority! In fact, the boss reads every e-mail you send, and lightning fast responses are our specialty. If you call, the friendly human on the phone will be knowledgeable about our products. It's important that you are confident in your purchase. So, we learn everything we can about our products and create our own photos, descriptions, and videos that let you see all aspects of each item.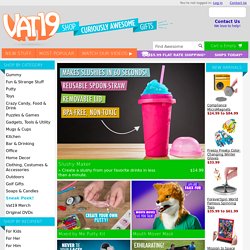 Science comes up with a lot of awesome stuff, and you don't need a Ph.D, a secret lab, or government funding to get your hands on some of the coolest discoveries. We've got a list of 11 mostly affordable gifts that are guaranteed to blow your mind, whether or not you're a science geek. Click on any image to see it enlarged.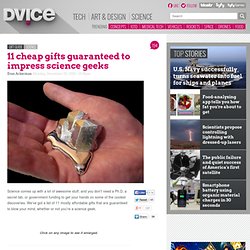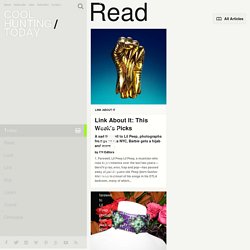 I'm a cadillac charged article. by Michael Slenske Two decades ago, New York-based light sculptor Leo Villareal attended Burning Man (the annual week-long art event in Black Rock City, Nevada, which culminates around a wooden sculpture of a man set on fire) and the experience changed his life.
Awesome Gadgets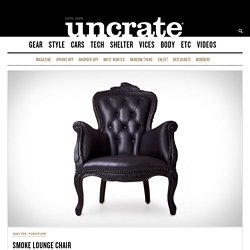 Brewing beer at home really isn't all that hard — so long as you have all the right equipment, and just a little bit of patience. But with all the brewing kits available out there, how do you know when you've picked the right one? With the HopBox Home-Brewing Kit, you get everything you need to brew, all housed in a stylish wooden crate with storage for every last tool you'll need.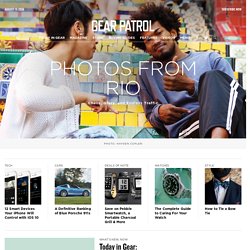 Thursday, April 17th Read More Today in Gear: April 17, 2014 Today in gear, we examine the "edgier" new Camry, Nocs' improved earbuds, charred moonshine, Google's stand alone camera app, reusable BBQ sheets, and Sonic Edition's new print collection with Freemans Sporting Club.
1 Robert Sammelin Artwork – Robert Sammelin ... continue reading It's been dubbed the "world's most comfortable" underwear, and priced at nearly half of its competitors ($16). After years of research and development and a "24 hour" stress test, MeUndies has created the perfect, contour fitting boxer brief that keeps its shape all day and never rides up.