Hollisgreen
Hollis Green
Peace In Our Time - 2011
Modernist Cuisine: The Art and Science of Cooking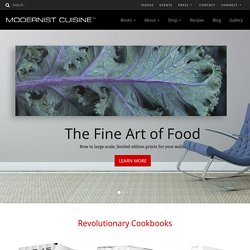 Improve that red wine with just a push of a button BY W. WAYT GIBBS Associated Press Something about fine wine invites mystique, ritual — and […]
Alinea - Mosaic
Welcome to the Alinea Mosaic -- beta launch. And thank you for your early purchase of the Alinea book. The Alinea book is off to the printer and we could not be more excited to share the recipes and essays with you. It came in at over 400 pages with hundreds of beautiful photos shot over a two-year period. We are confident that it will be unlike any other cookbook you own.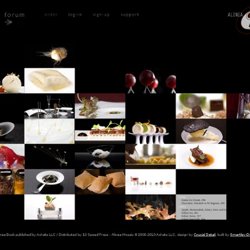 San Francisco Bay Area
When human consciousness becomes coherent, the behavior of random systems may change. Random number generators (RNGs) based on quantum tunneling produce completely unpredictable sequences of zeroes and ones. But when a great event synchronizes the feelings of millions of people, our network of RNGs becomes subtly structured. We calculate one in a trillion odds that the effect is due to chance. The evidence suggests an emerging noosphere or the unifying field of consciousness described by sages in all cultures.
Global Consciousness Project -- consciousness, group consciousness, mind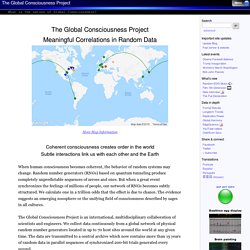 Tracker :: www.zappateers.com
Active content
TechCrunch
Brian Eno Home -- enoweb.co.uk