Digital history content
Perseus Digital Library. Welcome to Perseus 4.0, also known as the Perseus Hopper.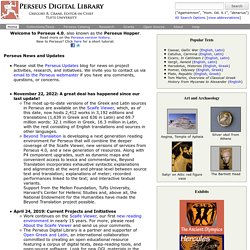 Read more on the Perseus version history. New to Perseus? Click here for a short tutorial. Perseus Digital Library Updates. National Jukebox LOC.gov. WARNING: Historical recordings may contain offensive language.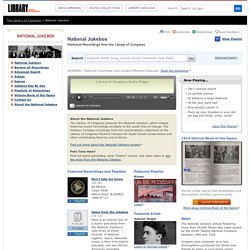 Read the disclaimer Now Playing... Elk's reunion march Le parlate d'amor El teléfono a larga distancia At the jazz band ball Everybody's jazzin' it Pack up your troubles in your old kit bag and smile, smile, smile! San Francisco Historical Photograph Collection Search - SFPL.org. Digital History. Digital History.
---