Art
At some point near the middle of March, I always decide that I'm "done" with winter. The sweaters and jackets get pushed to the back of the closet, the flip flops come out, and I inevitably freeze my butt off for several weeks until the weather catches up with my warm-weather state of mind. Likewise, my cravings for fresh herbs and veggies are always a little ahead of the season. Growing your own herbs is a great way to save money and avoid buying too much at a time and letting most of it go to waste.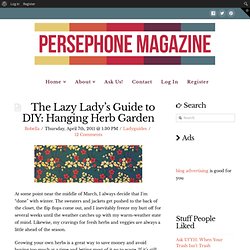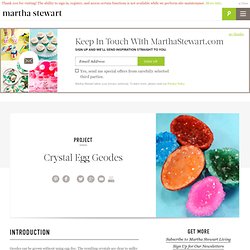 This Easter craft from TV crafter Jim "Figgy" Noonan doubles as a science project, offering an opportunity to show kids the crystallization process at work. To make a fluorescent variation for Halloween, substitute the water and egg dye solution with Glow Water . Tools and Materials Blown-out eggshell ( Get the How-To ) Alum powder White glue Small paintbrush Plastic or glass container Egg dye Hot water Craft stick or spoon Latex gloves Drying rack or newspaper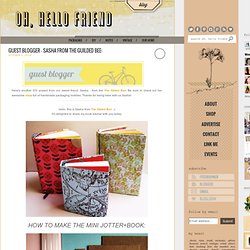 Here's another DIY project from our sweet friend, Sasha - from the The Gilded Bee . Be sure to check out her awesome shop full of handmade packaging lovelies. Thanks for being here with us Sasha! I'm delighted to share my book tutorial with you today: Supplies you'll need to make this project: • One—8.5 x 5.5 sheet of cardstock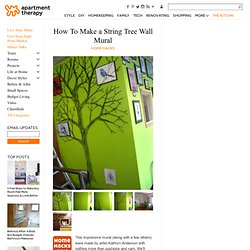 This impressive mural (along with a few others) were made by artist Kathryn Anderson with nothing more than pushpins and yarn. We'll show you how you can create your own, step by step and with tips from the artist. Kathryn Anderson of KAndeArt has made some great wall murals out of nothing more than string and push pins. Here are her steps to creating a beautiful and unique murals from string. What You Need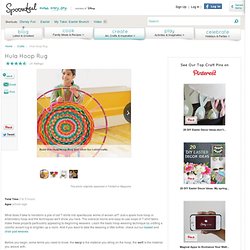 Build this Hula Hoop Rug and other fun t-shirt crafts. Take your weaving to the next level by making miniature baskets. Click the photo to view the craft.
Japanese Kusudama , this tutorial is featured on Craftuts Anyone can do that, I assure you. The proof: I can, just take a quick look at my result below. And, believe me, I am neither meticulous nor particularly patient. You could even say I'm the opposite. Below you can see my very first attempt to create paper flowers.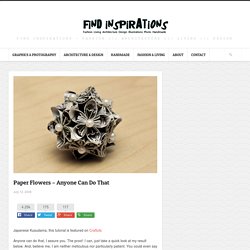 All of our lighted wooden primitive houses and wooden saltbox houses are handmade, hand painted and then sanded for a genuine rustic look. They are all sealed with a clear matte finish to protect their colors for years to come. Each wooden house has doors and windows cut out and wire in the window openings. Most of our houses come with a primitive rusty star attached to the roof. All of our lighted saltbox houses are stained inside and on the back.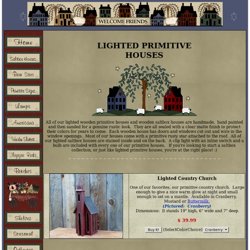 Lighted Primitive Houses and Lighted Saltbox Houses by Raystown Primitives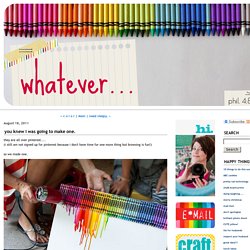 they are all over pinterest.... (i still am not signed up for pinterest because i don't have time for one more thing but browsing is fun!) so we made one. i took a box of 64 crayons and took out the blacks and browns. i used another small box and doubled up on the good colors i liked and hot glued them to the top of our canvas.