Art
The Art of Typography #79 by Sabeena Karnik | Daily Inspiration. About the author Hi, my name is Houke de Kwant.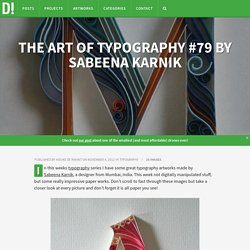 I'm a 24 year old communication & multimedia design graduate from the Netherlands and I'm the creator of Daily Inspiration, which I started as a school project a few years ago. I am currently working as a frond-end developer at Ivaldi, an internet agency in Rotterdam, the Netherlands. If you want to know more about the things I work on, other than this website, take a look at their portfolio, or feel free to connect with me via Facebook, LinkedIn, Google+ or visit my portfolio website.
Persephone Magazine &124; Blog &124; The Lazy Lady's Guide to... - StumbleUpon.
Crystal Egg Geodes - Martha Stewart Holidays. Geodes can be grown without using egg dye.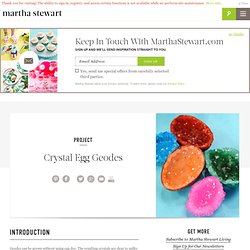 The resulting crystals are clear to milky white, like quartz. While large chicken eggshells are suggested in this process, larger eggshells can be used. Simply increase the size of the plastic or glass container and double or triple the amounts of dye (1 packet), alum (3/4 part), and water (2 parts) used to create the growing solution. Guest blogger - Sasha from The Guilded Bee: - StumbleUpon. Here's another DIY project from our sweet friend, Sasha - from the The Gilded Bee.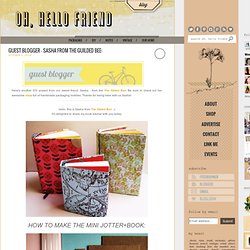 Be sure to check out her awesome shop full of handmade packaging lovelies. Thanks for being here with us Sasha! I'm delighted to share my book tutorial with you today: Supplies you'll need to make this project: • One—8.5 x 5.5 sheet of cardstock. Origami - StumbleUpon. How To Make a String Tree Wall Mural Home Hacks | Apartment Therapy Re-Nest. Previous image Next image This impressive mural (along with a few others) were made by artist Kathryn Anderson with nothing more than pushpins and yarn.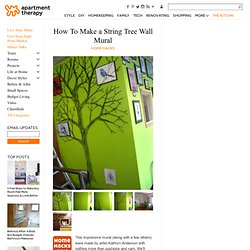 We'll show you how you can create your own, step by step and with tips from the artist.Kathryn Anderson of KAndeArt has made some great wall murals out of nothing more than string and push pins. Here are her steps to creating a beautiful and unique murals from string. Print Hula Hoop Rug Page | Crafts | FamilyFun. This photo originally appeared in FamilyFun Magazine Total Time 2 to 3 hours Ages school-age What does it take to transform a pile of old T-shirts into spectacular works of woven art?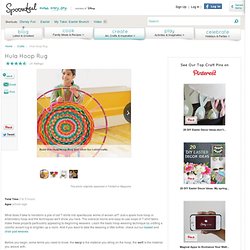 Paper Flowers - Anyone Can Do That | FindInspirations.com. Japanese Kusudama, this tutorial is featured on Craftuts Anyone can do that, I assure you.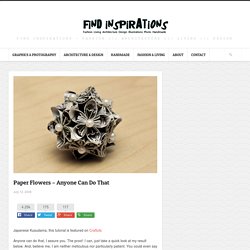 The proof: I can, just take a quick look at my result below. And, believe me, I am neither meticulous nor particularly patient. You could even say I'm the opposite. Below you can see my very first attempt to create paper flowers. You knew i was going to make one. They are all over pinterest....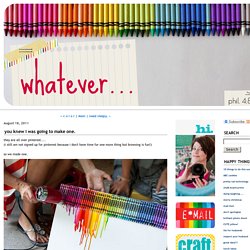 (i still am not signed up for pinterest because i don't have time for one more thing but browsing is fun!) So we made one. i took a box of 64 crayons and took out the blacks and browns.i used another small box and doubled up on the good colors i liked and hot glued them to the top of our canvas.
---