Recipes
The best new recipes from Framed Cooks — punchfork.com. Grilled Cheese Academy. Bodum Coffee & Tea Maker by Sunny Ting Wai Wong. Never forget a recipe again - Forgetful Chef. Get Off Your Butt and BAKE! & Impressive recipes made simple - StumbleUpon. Apple Pies & Jo In the Kitchen - StumbleUpon. I know, I've made a few pies lately.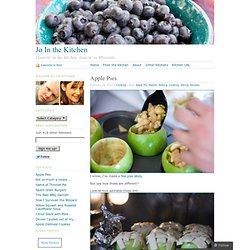 But see how these are different? Look at how adorable these are! I mean, come on. Could you resist? PASTA & Get Off Your Butt and BAKE! Chocolate Chip Cookie Dough + Cupcake = The BEST Cupcake. Ever. Recipe - Allrecipes.com - StumbleUpon. Cilantro Lime Shrimp. Cilantro and lime make this simple shrimp dish outstanding – and it takes just minutes to make!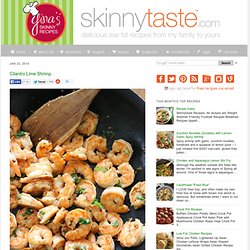 This is an oldie but goodie, a regular in my home. I was making it for dinner the other night and felt the need to re-shoot it. We serve it over rice or with a big avocado and lettuce salad. Enjoy! Cilantro Lime ShrimpSkinnytaste.comServings: 6 • Serving Size: 2/3 cup • Old Points: 3 pts • Points+: 3 ptsCalories: 119 • Fat: 3 g • Protein: 19 g • Carb: 2 g • Fiber: 0 g • Sugar: 0Cholest: 144 • Sodium: 140 (without the salt)Ingredients: 1 1/2 pounds peeled and deveined jumbo shrimp1/4 teaspoon plus 1/8 teaspoon ground cuminKosher Salt and freshly ground black pepper2 teaspoons extra-virgin olive oil5 garlic cloves, crushed2 tablespoons lime juice (from 1 medium lime)3 to 4 tablespoons chopped fresh cilantro Directions:Season the shrimp with cumin, and salt and pepper to taste.
Kitchen Helpers - StumbleUpon. I found these helpful charts last week and just had to share!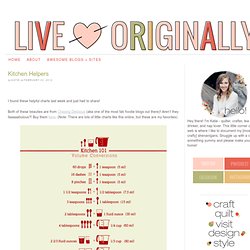 Both of these beauties are from Chasing Delicious (aka one of the most fab foodie blogs out there)! Aren't they faaaaabulous?! Buy them here. Baked Egg Boat recipe. Breakfast is my favorite meal.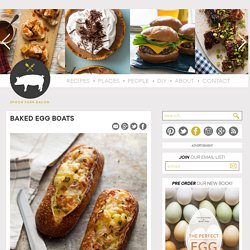 I like to drink iced coffee and watch the cream climb its way down the chunky ice cubes in a dazy before the caffeine hits. I like to order bacon with whatever I'm eating. I like eating potatoes with ketchup. I like eggs over easy, and fluffy scrambled eggs. Food Pyramid Submissions (Raw Image) - StumbleUpon.
---