Haroldwilliamjarvis
Harold William Jarvis
Chick-fil-A: Home
Chick-fil-A at Monkey Junction
reddit gold gives you extra features and helps keep our servers running. We believe the more reddit can be user-supported, the freer we will be to make reddit the best it can be. Buy gold for yourself to gain access to extra features and special benefits. A month of gold pays for 276.46 minutes of reddit server time!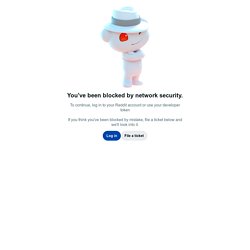 Wilmington NC News, Weather and Sports | WWAY NewsChannel 3 | wwaytv3.com
Wilmington NC news, sports, weather, Wilmington film news, homes | StarNewsOnline.com | Wilmington Star News
Apr 17, 2014 - 05:15 PM EDT — AAPL: 524.94 (+5.93, +1.14%) | NASDAQ: 4095.516 (+9.291, +0.23%) Brotens intros new Mac-only lighting CAD software 'Illuminando' The most advanced lighting calculation application in the world is Mac-only… Samsung running out of time against Apple in court Samsung spent much of this week attempting to pick apart Apple's argument it had copied features from iPhones, iPods, and iPads… How Apple dodged the Heartbleed bullet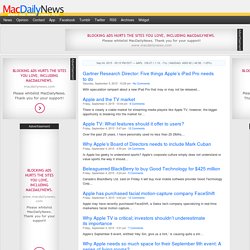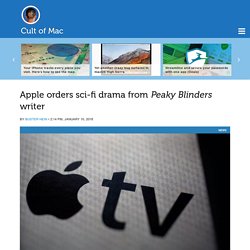 Deals Editor's Pick OS X Tips
An email Apple cofounder Steve Jobs sent to his top executives outlines the vision he had for the company in 2010, including future iPhone iterations, "Apple TV 2" and changes to MobileMe that hoped would leapfrog Google's cloud services. During the Apple v. Samsung patent trial on Friday, Apple software engineer and head of the company's human interface team Greg Christie took the stand to offer background on the original iPhone, specifically the "slide-to-unlock" feature. High-resolution display processing company Pixelworks on Friday announced the appointment of ex-iPod and iPhone hardware executive David J. Tupman to its board of directors, with the news coming one month after the firm revealed Apple orders accounted for ten percent of its business in 2013. An internal Apple document presented as part of the ongoing Samsung v.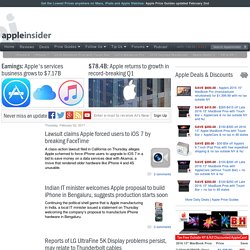 The 1 percent have long had smartphones from Porsche and Vertu to quench their high-end thirst, but when it comes to dual-SIM handsets, the elite have had to settle for something a little more ordinary. For those in need, Gresso created Azimuth, the first dual-SIM luxury handset. Starting at $2,000, the phone is made of titanium, with both the keys and logo crafted out of 18K or white gold. Since appearances are all that matter, you're getting some pretty low-end specs under the hood, including 2GB of "internal memory," a 1.3-megapixel camera, Bluetooth 2.0 and a tiny 1,100mAh battery.