Cool Stuff
Garfield Generator
sell your and souls for sale, church of satan, satanic church, satanic cult, satan picture, 666 satan, Satan, Devil, Abaddon, angel, bottomless pit, hell, abyss, Revelation, Apollyon, the Destroyer, king of the grasshoppers, chief of the demons, seventh hierarchy, destroying angel, sorcerer, warlock, magic, magick, sorcery, the craft, myth, ancient magic, demons, Hades, Devils, evil spirits, Demonology, study of demons, Demon, Demons, Devils, Hell, Lucifer, malevolent spirits, Djin, supernatural beings, deities, Lord of the Flies, Hades, Asmodeus, low-level spirit, daimons, hierarchies of hell, Prince of Darkness, Old Dragon, Old Horney, Old Nick, Old Scratch, Lusty Dick, Black Bogey, Old Gentleman, Angel of Rome, Old Lad Himself Satanic Media and News Exchange, The medieval ritual of driving out evil spirits from the possessed was restored during the rule of John Paul II in the Vatican.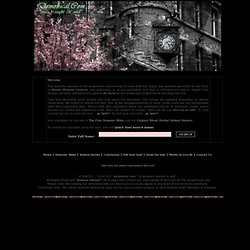 Demonic Satanic Church, Sell Your Soul Now, Forget Heaven & Hell or God & Satan. Demoniacal Satanic Bible & Demonical Bible Online.
Prague - 34 Gigapixel Panorama Photo
About this photo This panoramic photo of Prague, Czech Republic was created from 2600 individual photos. These images were stitched together into a single, seamless 360° image which is 260,000 x 130,000 pixels. If you printed this photo at 150 DPI (dots per inch), it would be 44 meters (130 feet) long!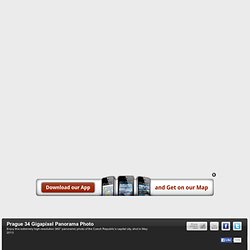 TwistedSifter
3 Dreams of Black
8-bit Color Landscapes
Classy Fireplace
Amazing Clouds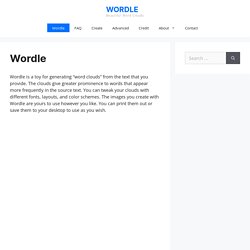 Wordle is a toy for generating "word clouds" from text that you provide. The clouds give greater prominence to words that appear more frequently in the source text. You can tweak your clouds with different fonts, layouts, and color schemes.
Beautiful Word Clouds
Voronoi Diagrams
The Voronoi tesselation shows the closest point on the plane for a given set of points. This example updates the Voronoi diagram in response to mouse interaction! Colors by Cynthia Brewer . Voronoi design commonly attributed to Lejeune Dirichlet and Georgy Voronoy . Voronoi algorithm by Steven Fortune ; implementation based on work by Nicolas Garcia Belmonte . Mouseover interaction inspired by Raymond Hill .
Draw a Stickman
Minecraft WoW Edition
albums browse your computer drag and drop here Ctrl + V paste from your clipboard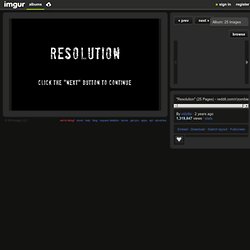 "Resolution"