Games
Chess variants comprise a family of strategy board games that are related to, inspired by, or similar enough to the game we today call Chess . The game we commonly know today was based on earlier games, most immediately the Arabian game of Shatranj , itself descended from the Indian game of Chaturanga
Home page of The Chess Variant Pages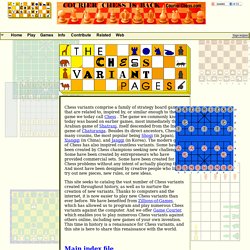 Games: Play Mahjongg Dimensions
Red Remover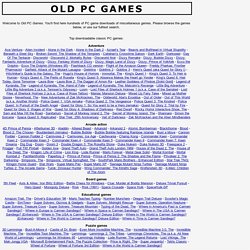 Welcome to Old PC Games. You'll find here hundreds of PC game downloads of miscellaneous genres. Please browse the games below, or use our fulltext search.
Maze Game The Maze Game! To start the game, simply click on the red ball and use your mouse pointer to guide it through the maze. Dont get frustrated! It is somewhat difficult, but after a few tries it only gets easier. Try to beat the best time (Without cheating ;P) and become the maze master.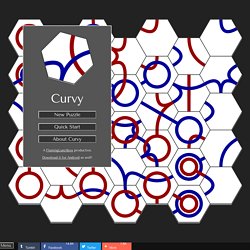 Curvy is a HTML5 puzzle game using the canvas element. Just rotate the tiles so that like colors connect. Modernizr tells me you don't have canvas support in your browser. Sadly, this game uses technology that's only in browsers with HTML5 support. We've tested Chrome 12, Firefox 4 and Opera 11. Presented to you by FlamingLunchbox is a puzzle, originally for Android phones, using a simple idea.