Architecture
Product of the Day
apr 04, 2014 WATCH: naoto fukasawa elaborates on the company's attention to craftsmanship, and his own approach to » 0 shares last week designboom attended the inaugural mextropoli architecture festival in mexico city. the balloon-powered internet system will begin its 2nd lap, where it will traverse over the pacific ocean »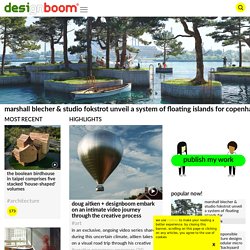 Graphic design Last spring the Swedish Central Bank (SCB) announced a competition to find new designs for the Swedish bank notes. Eight designers was shortlisted and from them a winner was chosen, Göran Österlund and his Kulturresan (the culture journey). Göran Österlund isn't new to designing money and was in fact part of the design team that developed the current bills, 30 years ago.
Below The Clouds - blog design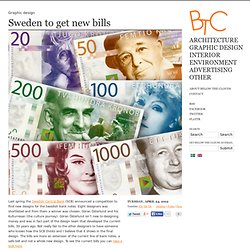 Posted by Ray | 4 Apr 2014 | Comments (0) The phrase "balloon chair" could mean any number of things, really, so h220430's take fits the bill as well as any of the possibilities (according to their website, the company takes its name from its birthday). If I understand the description correctly, the chair is mounted to the wall, as is its canopy of airless FRP (i.e. non-deflating) balloons, but this scarcely detracts from its visual effect. According to the Tokyo-based design studio, "if you sit in this chair, you'll be able to think positive thoughts even if you are feeling down." And while the "Balloon Chair" might evoke a certain Disney/Pixar film for many of us, it was actually inspired by Albert Lamorisse's classic featurette Le Ballon Rouge from over half a century prior.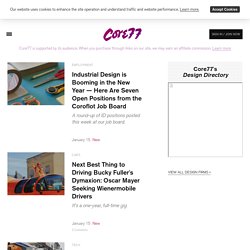 blog design gadget technologiques
The kitchen is truly the heart (and soul) of any home so we are always on the look out for future-forward brands that fuse a sleek modern aesthetic together with sustainable materials and advanced technology. To date, European design has led the field, but newcomer Bazzèo by NY Lofts is the first US contender to convincingly woo American homeowners over to the green side. Debuting this year at ICFF, Bazzèo is definitely worth a second look. Even if you're not in the market for a new kitchen, these mean green sexy cuisines will make you wish you were.
cuisine luxe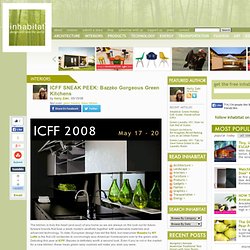 Below The Clouds » Merry, Kawamura & Ganjavian >> obje
Cuisine design blog
maison container