Misc
The Tanoshiboy Chronicles: The Art of Salvatier Studios: Is Repurposing Old Designs Okay?
After we'd met through our blogs, I decided I wanted Designer and Illustrator, Donny Gallagher to guest post. The stars finally aligned and we made it happen! Although the story is about a dead design having new life breathed into it, it also deals with the larger subject of repurposing old design work for a new client.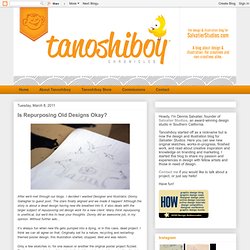 Posted by Site Administrator in Learning ToolsNov 24th, 2008 The Internet can be a great place for artists to come together, share art and read information about the latest exhibitions in their area. These blogs can help keep you in the loop and provide inspiration for art of just about any kind from illustration to performance art so you don't miss out on a single opportunity. News and Reviews
100 Must-See Art Blogs (of Every Form) | Art Career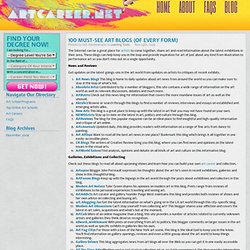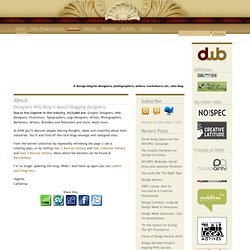 About | Designers Who Blog: Design, Illustration, Photography, Web, Advertising, Branding ...
Designers Who Blog is about blogging designers. Due to the slopover in the industry, included are: Graphic Designers, Web Designers, Illustrators, Typographers, Logo Designers, Artists, Photographers, Marketers, Writers, Branders and Podcasters and more. Much more.
At EmptyEasel our goal is to publish helpful information for both new and professional artists—without any of the vague or confusing "artspeak" common to the art world. With spring returning to the Northern Hemisphere, it's time to start thinking about getting outside for plein air sketching and drawing. And, while most artists are familiar with plein air work, few of us. . . read more Whatever you're searching for, we can probably help. If this is your first visit to EmptyEasel.com, take a look at the navigational menu at the top of this page. We focus quite a bit on art tutorials and selling art online, but there's a lot more that you'll probably be interested in too.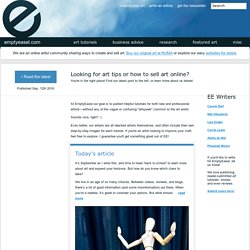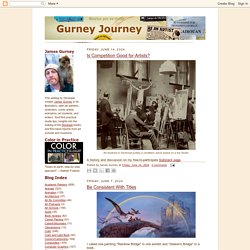 This painting of the Grand Canal in Venice by Richard Parkes Bonington (1801-1828) looks immensely detailed and at first it looks like it would have taken a long time to paint. But he used a time-saving method that works really well for both plein-air and studio paintings of architecture. The trick is to paint the large areas of the building fronts in opaque paint with big bristle brushes.
Penelope Illustration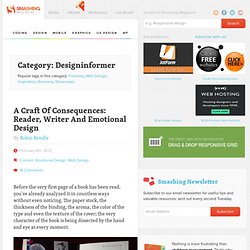 A Craft Of Consequences: Reader, Writer And Emotional Design Before the very first page of a book has been read, you've already analyzed it in countless ways without even noticing. The paper stock, the thickness of the binding, the aroma, the color of the type and even the texture of the cover; the very character of the book is being dissected by the hand and eye at every moment. In this brief second there is a dialogue between the reader and the object.
Our Resource Centre provides you with a wealth of technical information and reference material to help you learn and understand more about painting and the products we make. Updated regularly, it is a vital reference section for all artists and includes the following: Colour Charts for all our main colour ranges Composition & Permanence Tables that provide all the essential details on the composition, characteristics and permanence of our colour ranges Health & Safety Data Information including advice on how to use art materials safely Our Latest Videos – all of our instructional and informative videos are now unrestricted for everyone to view and/or download.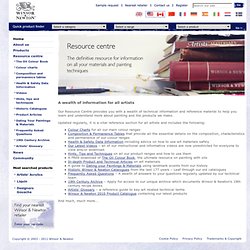 Resource centre
Color + Design Blog / Color Basics: Dos and Dont's by COLOURlovers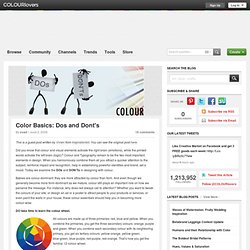 This is a guest post written by Vivien from Inspirationbit. You can see the original post here. Did you know that colour and visual elements activate the right brain (emotions), while the printed words activate the left brain (logic)? Colour and Typography remain to be the two most important elements in design. When you harmoniously combine them all you attract a quicker attention to the subject, reinforce impact and recognition, help in establishing powerful identities and brand, set a mood. Today we examine the DOs and DON'Ts in designing with colour.
Illustration Stuff » How to become an illustrator
[The illustrator] must realize that his own interpretation, even if not quite so literally accurate, is his only chance to be original, to excel a thousand others who also can use mechanical devices. Even a poor drawing exhibiting inventiveness and some originality is better than a hundred tracings or projections. – Andrew Loomis The Process Behind Good Illustration Brilliant article on what illustration is and how to create it. Christoph Niemann talk A Quicktime talk and slideshow by Christoph Niemann all about his editorial illustration and how he works. Great stuff.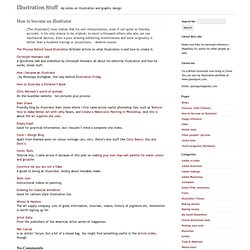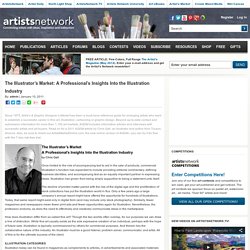 The Illustrator's Market: A Professional's Insights Into the Illustration Industry
Since 1975, Artist's & Graphic Designer's Market has been a must-have reference guide for emerging artists who want to establish a successful career in fine art, illustration, cartooning or graphic design. Beyond up-to-date contact and submission information for more than 1,100 art markets, AGDM includes informative articles and interviews with successful artists and art buyers. Read on for a 2011 AGDM article by Chris Gall, an illustrator and author from Tucson, Arizona. Also, be sure to check out ArtistsMarketOnline.com, the new online version of AGDM—you can try it for free with the 7-day risk-free trial.
Blogs / Containerlist
August 14th, 2012 by Zachary Sachs Mockup box of Lawrence Durrell's Alexandria Quartet, published 1957-60. Covers illustrated by James McMullan. James McMullan did the art for Dutton's 1961 paperback box set of Lawrence Durrell's tetralogy, The Alexandria Quartet.
The Secret To Drawing Expressive, Consistent Characters | Paper Wings Podcast
Email I'm known for drawing consistent, expressive characters. Fellow artists ask me about it, wanting to learn how to do it. A nightly routine at the Innes house goes something like this: My husband Mike comes home from work.
Welcome Creatures, to our wonderful world. Creaturemag is an artist run ONLINE illustration magazine. We like creatures and above all we encourage your involvement. We are an open collective of artists publishing new and challenging artwork on a weekly basis. We aim to aid artistic development through open engagement, collaboration and pro-active networking.
ABOUT CREATUREMAG | Creaturemag Online Art Magazine
Professional Practices They Don't Teach You In Art School: Portfolio – What Do You Really Need In It!
Addictive Web-based Drawing Apps
Tech: 3D-drawing with Rhonda
Nanophysical
The blogs of Basil Sedbuk
The Japanese Postcard – Part 4 | Aqua-Velvet
Some Amazing Retro Style Illustrations Part 1 | Dzine Blog
Animalarium
planeta tangerina
Container List: Use your head