Web development (Codes)
Computer science is an interesting field to go into. There are a number of opportunities in computer science that you can take advantage of. With computers increasingly becoming a regular part of life, those who can work with computers have good opportunities. You can find a good salary with a program in computer science, and as long as you are careful to keep up your skills.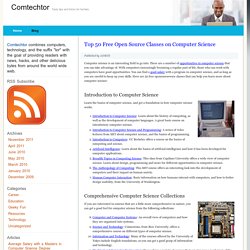 Creating a picture gallery with HTML5 canvas - Ubelly
Displaying pictures in a gallery is something that so easy to do with one of the many jQuery Plugins, but what if you want to use the HTML5 canvas tag? Capital FM recently created a HTML5 showcase page called Be A Star and at the bottom they show off a rather fancy image gallery. The gallery uses HTML5 canvas and below I'm going to show how you can create something like this yourself. If you want to see how they also used CSS3 check this post out. The canvas tag is like a bitmap, once we draw an image on the canvas we can't go back and query that image to obtain it's properties.
Welcome to the eighth article on beginning game development. We have spent a lot of time working with the graphics capabilities of DirectX. We also covered how the DirectX API allows us to control input devices. Now we are going to look at another facet of DirectX, the ability to control sound devices.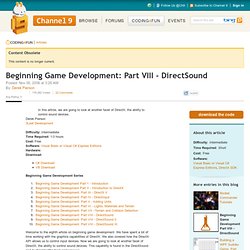 A hashtag is simply a keyword marked by the # symbol in front of it. In some geekier circles it's known as an octothorp, which might be good to know if you're appearing on Jeopardy. It is used to help categorize tweets and help you find similar ones using that topic's tag. This is done by clicking on the hashtag which will show all the tweets using that tag.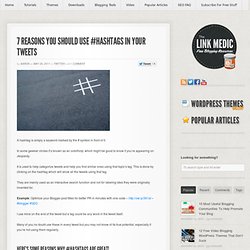 7 Reasons You Should Use #Hashtags In Your Tweets - The Link Medic - Free Blogging Resources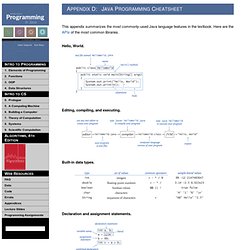 Java Programming Cheatsheet
This appendix summarizes the most commonly-used Java language features in the textbook. Here are the APIs of the most common libraries. Hello, World.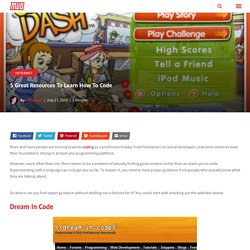 However, more often than not, there seems to be a problem of actually finding good content online that can teach you to code. Experimenting with a language can only get you so far. To master it, you need to have proper guidance from people who actually know what they are talking about. So where can you find expert guidance without shelling out a fortune for it?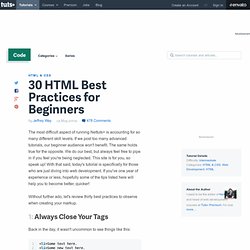 The most difficult aspect of running Nettuts+ is accounting for so many different skill levels. If we post too many advanced tutorials, our beginner audience won't benefit. The same holds true for the opposite. We do our best, but always feel free to pipe in if you feel you're being neglected. This site is for you, so speak up! With that said, today's tutorial is specifically for those who are just diving into web development.
Show Me HTML
What's the ideal check to protect your web forms from spambots? No one really likes having to copy squiggly letters from a CAPTCHA image, but is there a better alternative? The ideal check would be one that most people don't ever notice, but which effectively keeps out all spambots. In this tutorial, I describe a technique that uses Javascript to recognise human activity based on screen events, which works very well for us. In a discussion on Scratch Forums on the merits of CAPTCHA, one of our members suggested a possible alternative that detected JavaScript events (mouse events, keystrokes) to show that it's a human completing the form.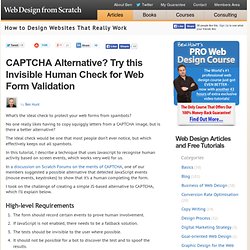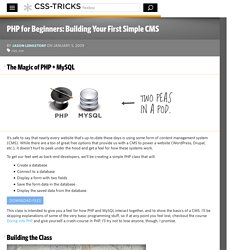 Published by Guest Author The Magic of PHP + MySQL It's safe to say that nearly every website that's up-to-date these days is using some form of content management system (CMS). While there are a ton of great free options that provide us with a CMS to power a website (WordPress, Drupal, etc.), it doesn't hurt to peek under the hood and get a feel for how these systems work. To get our feet wet as back-end developers, we'll be creating a simple PHP class that will: