Social Media
Socialbakers on the Stage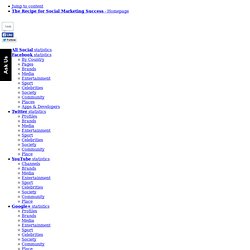 Goes Global for Social Media Week
pbcs
Centralised vs Localised Social Media Presences for International Brands
Have you considered using a Facebook contest? These days, it seems like just about everyone is giving away something on Facebook.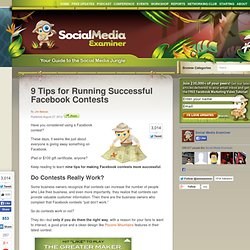 Updated on Mon, 2013-11-04 17:29 Introduction Twitter cards make it possible for you to attach media experiences to Tweets that link to your content. Simply add a few lines of HTML to your webpages, and users who Tweet links to your content will have a "card" added to the Tweet that's visible to all of their followers. Four simple steps Review the documentation for the type of card you want to implement.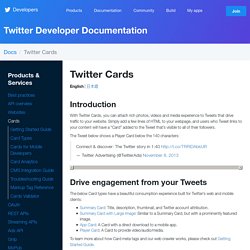 Content Promotion - 33 Ways to Promote Your Content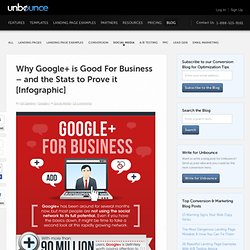 Why Google+ is Good For Business – and the Stats to Prove it [Infographic]
Get ready for some proof that Google+ is important for your business. It's the final day of infographic week based on our Ultimate Guide to Marketing with Infographics, and I'll be sharing our fourth infographic example using the 12 steps that make marketing data visualization easier. This time I'll be running through why you should be using Google+ for your business. Don't forget the tweetable facts taken from the infographic at the end of the post. But I don't want a 3rd sock!
Avinash Kaushik - Google+ - How to make your social media campaign go viral? A dear…
How to Get a Boatload of People to Pin Your Products to Pinterest
Step by Step Content Marketing
Creating Ultimate Guides and Using Them to Build Your Marketing List
You've seen them – ultimate marketing guides to Twitter, Facebook, Tumblr, and other important digital marketing resources. Creating ultimate guides are a great way to attract traffic, links, and social shares to your blog or website. The issue most people run into is with the number of blogs out there (especially ones on online marketing) – how do you create an ultimate guide if there are already tons of posts on a given subject? In today's post, we're going to look at the steps to creating the ultimate guide to anything and how you can use your ultimate guide to get mailing list subscribers. Step One: Subscribe to Lots of Blogs in Your Industry Ultimate guides are successful when they are written about trending topics, and the only way to know what is a trending topic is to see what others are writing about.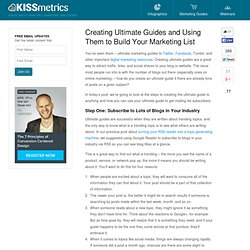 2012 Social Media Marketing Industry Report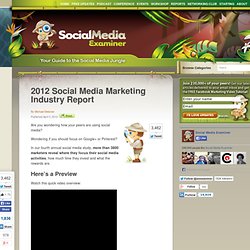 Are you wondering how your peers are using social media? Wondering if you should focus on Google+ or Pinterest? In our fourth annual social media study, more than 3800 marketers reveal where they focus their social media activities, how much time they invest and what the rewards are. Here's a Preview Watch this quick video overview: To understand how marketers are using social media, Social Media Examiner conducted its fourth annual 2012 Social Media Marketing Industry Report.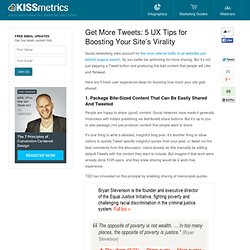 Social networking sites account for the most referral traffic to all websites just behind organic search. So you better be optimizing for more sharing. But it's not just slapping a Tweet button and producing link-bait content that people will Like and Retweet. Here are 5 fresh user experience ideas for boosting how much your site gets shared:
Get More Tweets: 5 UX Tips for Boosting Your Site's Virality
5 Tips for Moving Social Media Leads Into the Sales Funnel
Download ZIP file now: Facebook changing anything is usually cause for an onslaught of angry status updates from the general public about how everyone liked it the way it was before, pages and groups dedicated to getting back the "old Facebook," and more recently, people swearing they'll move on to Google+.
Facebook Timeline Template > Free Cheatsheet Download – Dimensions, Sizes, Tips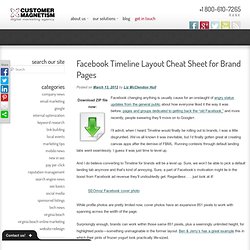 Forget About ROI, Start Thinking About 'ROE'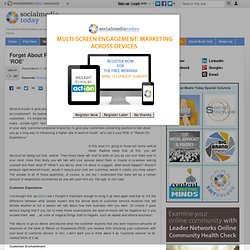 Word-of-mouth is gold and social media is the vessel we use to promote it, but how exactly is it accomplished? As businesses we are always looking for ways to lower the cost of acquiring new customers. It's simple economics, the lower the acquisition cost the more sales (and money) we make…simple right? Not exactly. As with most things it's easier said than done, but if you make it part of your daily customer/employee interaction to give your customers something positive to talk about you go a long way to influencing a higher rate of word-of-mouth, let's call it your ROE or "Return On Experience." In this post I'm going to throw out some radical ideas.
ER Social Media Strategy 2012