Client
Nokia Maps API
Actualisation de l'imagerie - Accueil
Kothic JS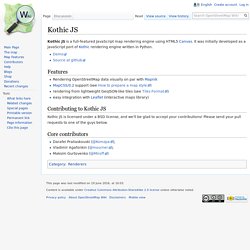 Kothic JS is a full-featured JavaScript map rendering engine using HTML5 Canvas. It was initially developed as a JavaScript port of Kothic rendering engine written in Python. Features
README.md JSTS Topology Suite The JSTS Topology Suite is a JavaScript library of spatial predicates and functions for processing geometry conforming to the Simple Features Specification for SQL published by the Open Geospatial Consortium.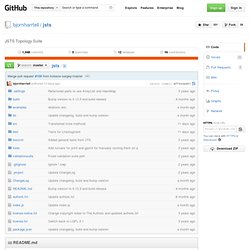 bjornharrtell/jsts - GitHub
Integration | GIS Cloud Platform | Develop & Customize with APIs |
GIS Cloud - Map '150k Points'
Welcome to HSLayers! — HSLayers v3.x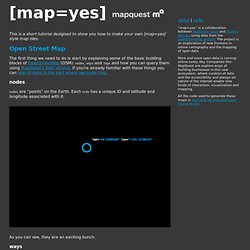 map=yes is a collaboration between MapQuest Open and Stamen Design, using data from the OpenStreetMap project. The project is an exploration of new frontiers in online cartography and the mapping of open data. More and more open data is coming online every day. Companies like MapQuest are explore ways of building businesses in this new ecosystem, where curation of data and the accessibility and always-on nature of the internet enable new kinds of interaction, visualization and mapping.
[map=yes] the code-y bits
stamen/modestmaps-js - GitHub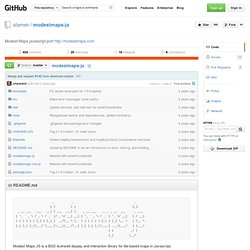 README.md Modest Maps JS is a BSD-licensed display and interaction library for tile-based maps in Javascript. Our intent is to provide a minimal, extensible, customizable, and free display library for discriminating designers and developers who want to use interactive maps in their own projects. Modest Maps provides a core set of features in a tight, clean package, with plenty of hooks for additional functionality.
A canvas Map of Minsk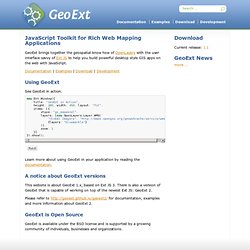 GeoExt brings together the geospatial know how of OpenLayers with the user interface savvy of Ext JS to help you build powerful desktop style GIS apps on the web with JavaScript. Documentation | Examples | Download | Development Using GeoExt See GeoExt in action.
Tile5 is an opensource HTML5 mapping javascript library that gives developers the ability to use existing mapping engines and provide a rich HTML5 experience. Tile5 can also be used to create more generic HTML5 tiling interfaces. Made for Mobile Tile5 is targeted primarily at mobile devices that support HTML5.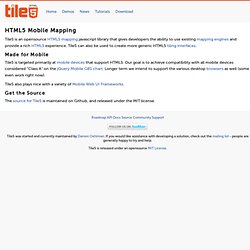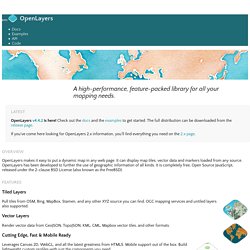 Put an open map widget in any web page! OpenLayers is a project of the Open Source Geospatial Foundation. Visit our sponsorship page to find out how you can become an OpenLayers sponsor.
Features OpenLayers Editor is a web-based tool for easy and precise creation of spatial data. It is build purely with HTML and JavaScript and thus runs on the desktop and mobile devices without plug-ins.
OpenLayers Editor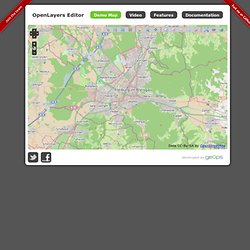 khtml World Map
About Maperitive Maperitive is a FREE desktop application for drawing maps based on OpenStreetMap and GPS data. You can define what gets on the map and how it is painted. You can also export these maps into bitmaps and SVG files and print them. Read the Two-Minutes Introduction to Maperitive. Donations