Trouvailles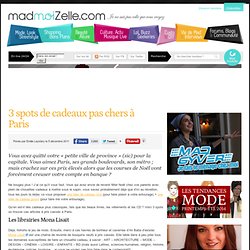 3 spots de cadeaux pas chers à Paris
Pondu par Laystary le 5 décembre 2011 Vous avez quitté votre « petite ville de province » (sic) pour la capitale. Vous aimez Paris, ses grands boulevards, son métro ; mais crachez sur ces prix élevés alors que les courses de Noël vont forcément creuser votre compte en banque ? Ne bougez plus !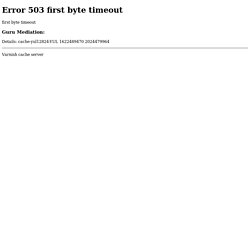 At News Foo, Imagining the End of the World, and How to Cover It
Let's say, just for giggles, that the word was ending. Could be an alien invasion, a pandemic or nuclear annihilation. If one of those scenarios became a news event, how would it be covered?
Page Président - Hipsters Hitlers Juniors
L'idée marketing du jour à base de Qr code
Le photographe David Sykes a eu l'idée de promouvoir son nouveau site avec un Qr code . Classique me direz-vous! Sauf que le qr code de 2m40 est composé de tous les outils du studio du photographe.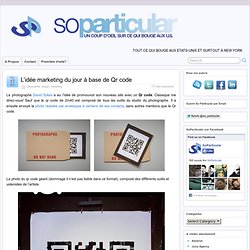 wave at the bus