Trouvailles
Imgfave - amazing and inspiring images.
3 spots de cadeaux pas chers à Paris. Pondu par Emilie Laystary le 5 décembre 2011 Vous avez quitté votre « petite ville de province » (sic) pour la capitale.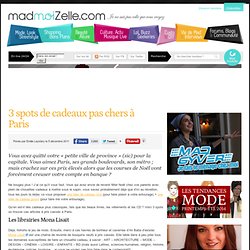 Vous aimez Paris, ses grands boulevards, son métro ; mais crachez sur ces prix élevés alors que les courses de Noël vont forcément creuser votre compte en banque ? Ne bougez plus ! Fri, 12/16/2011 | Co.Design. At News Foo, Imagining the End of the World, and How to Cover It. Let's say, just for giggles, that the word was ending.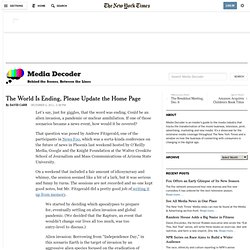 Could be an alien invasion, a pandemic or nuclear annihilation. If one of those scenarios became a news event, how would it be covered? That question was posed by Andrew Fitzgerald, one of the participants in News Foo, which was a sorta-kinda conference on the future of news in Phoenix last weekend hosted by O'Reilly Media, Google and the Knight Foundation at the Walter Cronkite School of Journalism and Mass Communications of Arizona State University. On a weekend that included a fair amount of idiosyncrasy and whimsy, the session seemed like a bit of a lark, but it was serious and funny by turns. The sessions are not recorded and no one kept good notes, but Mr. Hacker Typer.
Pipotronic. Drinkify. Page Président - Hipsters Hitlers Juniors. L'idée marketing du jour à base de Qr code. Le photographe David Sykes a eu l'idée de promouvoir son nouveau site avec un Qr code.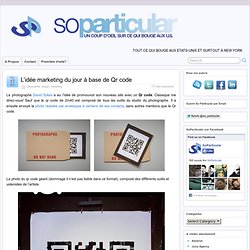 Classique me direz-vous! Sauf que le qr code de 2m40 est composé de tous les outils du studio du photographe. Wave at the bus.
---