Couleurs
Color Hunter. Gallery | Website-ready color schemes for ColorSchemer. 401 Downloads+CI-Base-ColorSchemerStudio-File Extended Colortheme for last CSU-Colortheme as used in final Wordpresstheme "Eisgruber-Rauscher" from FCR, where the Colors given from the PR Agency mvcc, marklkofen.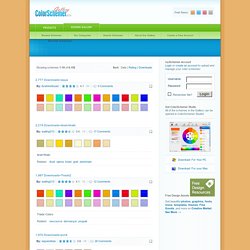 This Colors are based on the german political party "CSU Bavaria".This color palette is. [WEBDESIGN] Comment bien choisir ses couleurs pour créer un site. Vous êtes nombreux à créer des sites internet, ou des supports de communications avec des choix de couleurs judicieux.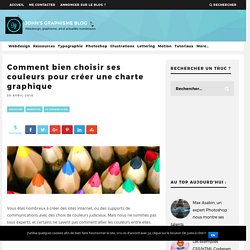 Mais nous ne sommes pas tous experts, et certains ne savent pas comment allier les couleurs entre elles. Nous allons voir quelques exemples qui seront illustrés à l'aide d'un cercle chromatique. Kuler. Browse Palettes.
Log In Sign Up COLOURlovers.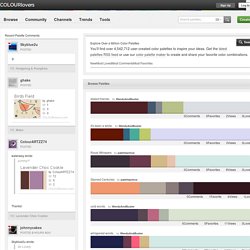 Color Scheme Designer 3. Color Palette Generator (d'après image) Color Palette Generator URL of image: Make color schemes.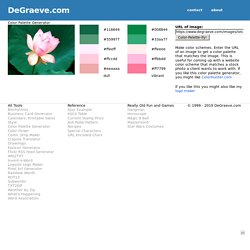 Enter the URL of an image to get a color palette that matches the image. This is useful for coming up with a website color scheme that matches a stock photo a client wants to work with. HTML Color Picker.
---