SemanticWeb
Re: Simple Linked Data Publishing For Non Programmers from Kingsley Idehen on 2012-07-25 (public-lod from July 2012)
openlink/virtuoso-opensource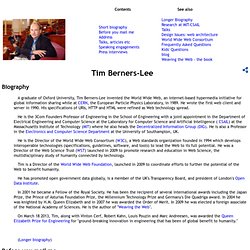 Biography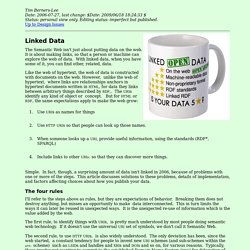 Up to Design Issues The Semantic Web isn't just about putting data on the web. It is about making links, so that a person or machine can explore the web of data.
Guides and Tutorials | Linked Data - Connect Distributed Data across the Web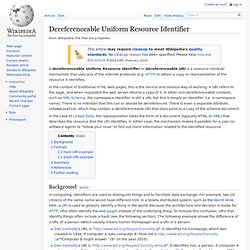 A dereferenceable Uniform Resource Identifier or dereferenceable URI is a resource retrieval mechanism that uses any of the internet protocols (e.g. HTTP) to obtain a copy or representation of the resource it identifies.
Dereferenceable Uniform Resource Identifier
SPARQLbin.com
Toward a Basic Profile for Linked Data
Update In March 2012, IBM and its partners submitted the Linked Data Basic Profile specification to W3C. Motivation There is interest in using Linked Data technologies for more than one purpose.
The Semantic Web (Web 3.0)
How to publish Linked Data on the Web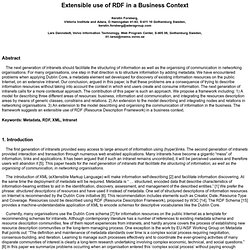 Kerstin Forsberg, Viktoria Institute and Adera, O Hamngatan 41-43, S-411 10 Gothenburg Sweden, kerstin.forsberg@aderagroup.com Lars Dannstedt, Volvo Information Technology, Web Program Center, S-405 08, Gothenburg Sweden, it1.larsd@memo.volvo.se
Extensible use of RDF in a Business Context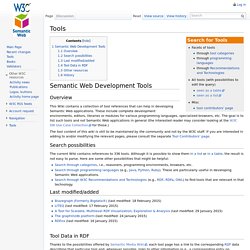 From Semantic Web Standards
News IsaViz and Java 1.6 (2007-10-21)