Psychology and Neurology
Tuiten published some results from small, preliminary trials in the March issue of The Journal of Sexual Medicine. His full data, which he has just finished tabulating and will soon be taking to the F.D.A., show Lybrido bestowing unmistakable benefits in desire — and in rates of orgasm. (The outcomes for Lybridos aren't thoroughly compiled, but he says that early results look about as positive.) Tuiten is confident that the F.D.A. will send him to do another larger set of trials, which will involve about 1,200 subjects. Plenty of drugs fail at that stage of replication.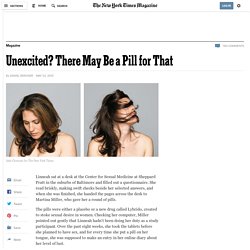 Unexcited? There May Be a Pill for That
PLASTIC FLOWERS AND MAWKISH SENTIMENTALITY | April 17th 2008 Lee Jordan/flickr The BBC is a national institution, supported by public funds.
THE ECONOMICS OF HIGH-END PROSTITUTES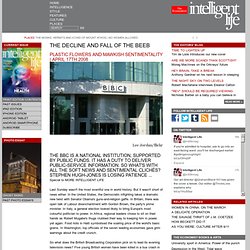 The case for outlawing the practice of talking on cell phones while driving got a boost from the latest breakthrough from the innovation labs of Freie Universität Berlin. German scientists working there have installed a car with new technology that can read the driver's brain waves, thus allowing the car to be steered entirely by thought, reports Science Daily . Needless to say, you probably don't want to be distracted while driving this vehicle.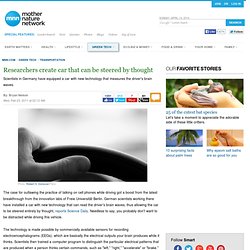 Juslin_emotion2003 What Is the Memory Capacity of the Human Brain?
Mind & Brain :: Ask the Brains :: April 19, 2010 :: :: Email :: Print See Inside Paul Reber, professor of psychology at Northwestern University, replies
Harmony_II_Blood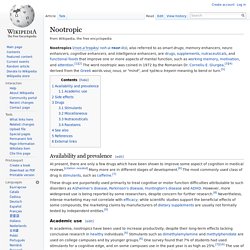 Nootropics ( pron.: / n oʊ . ə ˈ t r ɒ p ɨ k s / noh-ə- TROP -iks ), also referred to as smart drugs , memory enhancers , neuro enhancers , cognitive enhancers , and intelligence enhancers , are drugs , supplements , nutraceuticals , and functional foods that purportedly improve mental functions such as cognition , memory , intelligence , motivation , attention , and concentration. [ 1 ] [ 2 ] The word nootropic was coined in 1972 by the Romanian Dr.
Piracetam (sold under many brand names) is a nootropic drug. Piracetam's chemical name is 2-oxo-1-pyrrolidine acetamide; it shares the same 2-oxo-pyrrolidone base structure with 2-oxo-pyrrolidine carboxylic acid ( pyroglutamate ). Piracetam is a cyclic derivative of GABA .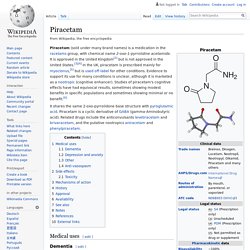 Piracetam
But for those who feel most strongly about cheating, the verdict was more like a kick in the stomach. Flouting the rules is, for them, not only morally wrong but a lasting offense to good citizens everywhere: If guilty, offenders should pay, whether they're rich or poor, malingerers or masters of the universe — like the financial figures central to the economic collapse of 2008.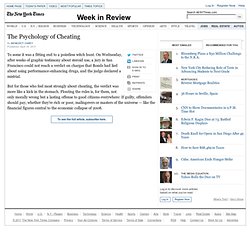 The Psychology of Cheating