Su
Firefighters are pretty badass. RSA Animate - The Empathic Civilisation. Blog Archive » Medical Marijuana Dispensary Wins with AIA-SF. Bob Kramer's incredible knives. Fashion. <br /><h3>This site is much cooler with JavaScript enabled.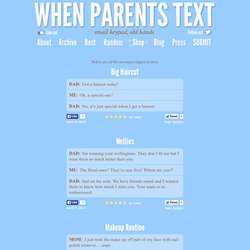 Please turn it on! <a href=" target="_blank">Here's how &rarr;</a></h3> — Below are all the messages tagged fashion — Dad: Got a haircut today! Graffiti-on-Polar-icebergs.png (JPEG Image, 1348x842 pixels) - Scaled (83%) Aystein-Lunde-Ingvaldsen1.jpg (JPEG Image, 1024x681 pixels) Lamborghini Madura by Slavche Tanevski. One Sharp Black Lambo From the darkest depths of the design mind of the one called Slavche Tanevski comes THIS!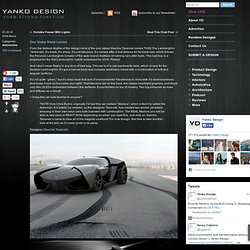 The Lamborghini *Ankonian. It's black. It's sharp. It's just fabulous. Lion-king-simba-can-has-lands.jpg (JPEG Image, 640x457 pixels) Click The Pic For More Misc Pix! There Is Nothing Better Than A Game Console Pictures. City-Scape.jpg (JPEG Image, 2800x1600 pixels) - Scaled (44%) The 13 Most Menacing Threats Of "SOON": Pics, Videos, Links, News. Creative using of food. TetraBox Light by Ed Chew. Liquid to Light Designer Ed Chew takes a green step in the right direction with the TetraBox lamp, a light object made from discarded drink packets that would have otherwise ended up in landfills already packed to the brim.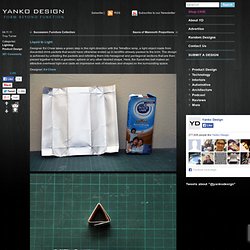 The design is achieved by unfolding the packets and refolding them into hexagonal and pentagonal sections that are then pieced together to form a geodesic sphere or any other desired shape. One man, 100,000 toothpicks, and 35 years: An incredible kinetic sculpture of San Francisco. Thirty five years ago I had yet to be born, but artist Scott Weaver had already begun work on this insanely complex kinetic sculpture, Rolling through the Bay, that he continues to modify and expand even today.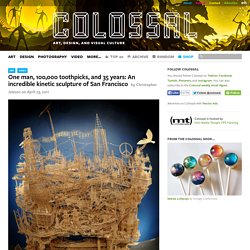 The elaborate sculpture is comprised of multiple "tours" that move pingpong balls through neighborhoods, historical locations, and iconic symbols of San Francisco, all recreated with a little glue, some toothpicks, and an incredible amount of ingenuity. He admits in the video that there are several toothpick sculptures even larger than his, but none has the unique kinetic components he's constructed. 10 Awesome Things You Can Do When You Win $20 Million: Pics, Videos, Links, News. Krakatau_fulle_big.jpg (JPEG Image, 1000x650 pixels) Dactyl Fractal Zoom. w9uZW.jpg (JPEG Image, 651x888 pixels) - Scaled (79.
---