Food Recipe
Cowboy Casserole Recipe. 100 Awesome Crock Pot Recipes for College Kids. Carbonara. I love carbonara.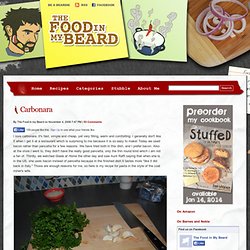 It's fast, simple and cheap, yet very filling, warm and comforting. I generally don't like it when I get it at a restaurant which is surprising to me because it is so easy to make!
Cooking tips
Scottish Farmhouse Eggs | Ahoy! | Portland Maine DIY Blog. 2 AM Chili | Comics. Pampered chef recipes | pampered chef | pampered chef recipes for consultants or anyone who uses pampered chef products. Basics. Mongolian Beef. I LOVE P.F.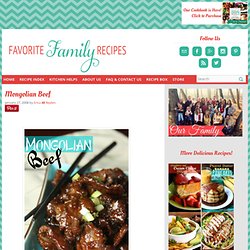 Changs but it can be a little pricy for what you actually get. I have been making this recipe for YEARS now and I always get rave reviews. Most people who have it say they actually like it MORE than P.F. Changs. You can make this dish for the entire family for the same price as one of these as a menu item! Bacon and cheese egg mcmuffin cups. These were simple and yummy.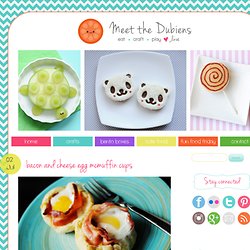 I don't know about you, but one of my favourite meals of the day is breakfast. I could also eat eggs at any meal, and I know my husband could too (and bacon too, right James?). Try this recipe out. Homemade French Fries. Why there is no need to purchase pre-made fries in the freezer aisle – in pictures and rhyme: One potato (find a potato) Two potato (cut the ends off)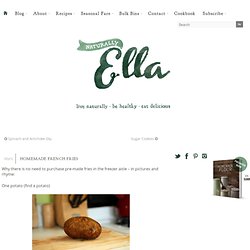 Puff Pastry Sausage Turnovers Recipe. Fry Bread Tacos: Eating America. Navajo fry bread tacos are typically made by topping fry bread with ground beef, shredded lettuce and cheddar cheese.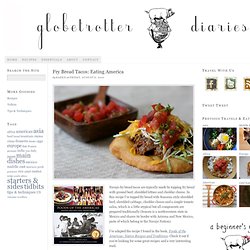 In this recipe I've topped fry bread with Sonoran-style shredded beef, shredded cabbage, cheddar cheese and a simple tomato salsa, which is a little atypical but all components are prepared traditionally (Sonora is a northwestern state in Mexico and shares its border with Arizona and New Mexico, parts of which belong to the Navajo Nation). I've adapted the recipe I found in the book, Foods of the Americas: Native Recipes and Traditions. Check it out if you're looking for some great recipes and a very interesting read. Fry Bread - 3 cups of all-purpose flour, plus extra for dusting - 1 tablespoon of baking powder - 1 teaspoon of kosher salt - 1 1/4 cup of warm water - corn, vegetable or canola oil for frying.
Hey, Lady Grey: Roll Your Own Wraps (Homemade Tortillas) I grew up very spoiled - my mother always made us fresh tortillas from scratch.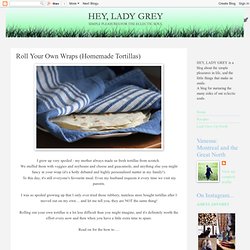 We stuffed them with veggies and soybeans and cheese and guacamole, and anything else you might fancy in your wrap (it's a hotly debated and highly personalized matter in my family!). To this day, it's still everyone's favourite meal. Mason Jar Meals. Jalapeno Popper Dog. Jalapenos seem to be monstrous at the grocery store compared to their size from a few years back.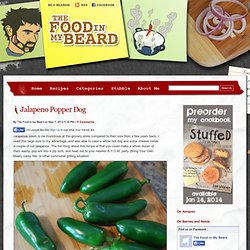 I used this large size to my advantage, and was able to case a whole hot dog and some cheese inside a couple of cut jalapenos. The fun thing about this recipe is that you could make a whole dozen of them easily, pop em into a zip lock, and head out to your nearest B.Y.O.M. party (Bring Your Own Meat), camp fire, or other communal grilling situation. Make sure you grab the biggest jalapenos you can fine. Get extra just in case.
Fist cut your dogs in half and put some cheese slices in the center. Basic Chicken Salad Recipe.
Snacks. Black Forest Stuffed Cupcakes recipe. Stay hungry, my friends. Lemon-Blueberry Yogurt Loaf. Lemon-Blueberry Yogurt Loaf Zingy Lemon-Blueberry Yogurt Loaf made with freshly squeezed lemon juice, lemon zest, yogurt and plump blueberries is lightly brushed with a lemon syrup then drizzled with a lemon glaze.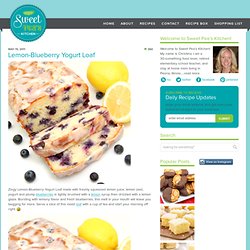 Bursting with lemony flavor and fresh blueberries, this melt in your mouth will leave you begging for more. How to Make the Best Muffins Ever. Grilled Guacamole Recipe. Grilled Guacmole?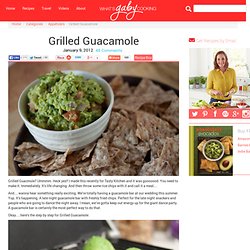 Ummmm. Heck yes!! I made this recently for Tasty Kitchen and it was gooooood. Stay hungry, my friends. The Comfort of Eggs in a Basket. Eggs in a basket was the first meal I ever cooked.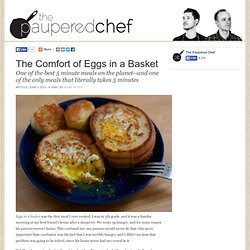 I was in 5th grade, and it was a Sunday morning at my best friend's house after a sleepover. We woke up hungry, and for some reason his parents weren't home. This confused me--my parents would never do that--but more important than confusion was the fact that I was terribly hungry, and I didn't see how that problem was going to be solved, since his house never had any cereal in it. "We'll make eggs in a basket," my friend said, pulling out a loaf of bread, a jug of oil, and a carton of eggs.
---