Cake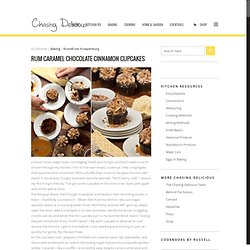 Rum Caramel Chocolate Cinnamon Cupcakes
Curious noses, eager eyes, rummaging hands and hungry stomachs lead a march of men through my kitchen. First to the near-empty cookie jar, they congregate, their eyes become concerned. With a shuffle they move to the glass domed cake stand. It sits empty; hungry stomachs become worried. "Don't worry, y'all," I assure my five hungry friends, "I've got some cupcakes in the oven now." Eyes perk again and smirks pierce faces.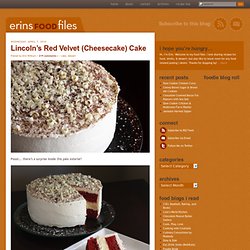 Wednesday, April 7, 2010 Lincoln's Red Velvet (Cheesecake) Cake Psssst…. there's a surprise inside this pale exterior! Oh yeah!
A Cherry Pie, an Apple Pie and a Pumpkin Pie, Each Cooked Inside a Separate Cake, and Then All Cooked Together inside Another Cake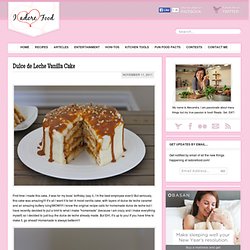 First time I made this cake, it was for my boss' birthday (say it, i'm the best employee ever!)! But seriously, this cake was amazing!!!! It's all I want it to be! A moist vanilla cake, with layers of dulce de leche caramel and an amazing buttery icing!WOW!!!!! I know the original recipe calls for homemade dulce de leche but I have recently decided to put a limit to what I make "homemade" (because I am crazy and I make everything myself) so I decided to just buy the dulce de leche already made.
Let's face it: sometimes we all need a dessert that only makes two servings. Sometimes we just can't handle 12 servings. Sometimes we eat them all by ourselves. Sometimes we eat them all by ourselves in two hours.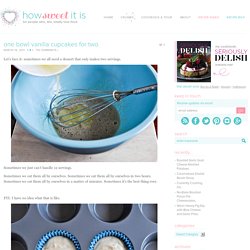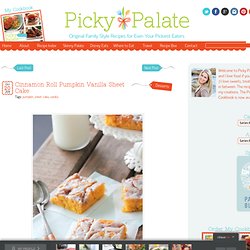 I love watching the reaction of my boys sampling my baked goods. I gave them a bite after school a couple days ago and it was priceless. If I left the room, I am afraid the entire plate would have been devoured. This recipe is that good my friends In fact, it will be making an appearance for Thanksgiving and probably Christmas for sure!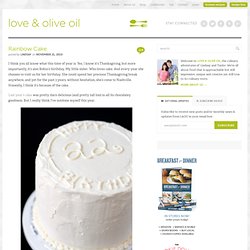 Rainbow Cake I think you all know what this time of year is. Yes, I know it's Thanksgiving, but more importantly, it's also Robin's birthday. My little sister.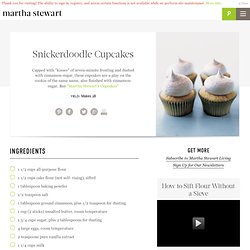 Save to your Collections Sorry for the inconvenience! Saving is temporarily unavailable as we work through a few kinks in our new recipe design (we hope you like it!).