Ushahidi
Watch 2014's big movies in 2 minutes Tough conditions for Malta's asylum seekers 3D projector creates life-like holograms How real is Rodman's b-ball diplomacy? Yahoo malware problems Uganda's rising anti-gay climate Sectarian fighting rages in Iraq Search continues for missing free diver Peace talks set to begin in South Sudan See a city made out of ice sculptures Terror suspect Al-Majed dies in custody No breakthrough in South Sudan talks Venezuelans scramble for flights Pope Francis leaves voice mail for nuns John Kerry's push for Mideast peace Watch New Year celebrations worldwide Dubai blasts old record in firework blitz New Year's Eve fireworks in Asia Seeing and now smelling fireworks WikiLeaks spokesman responds to NYT Should NSA leaker Snowden get clemency?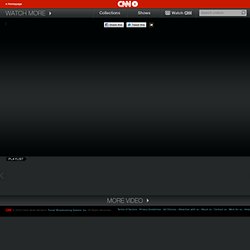 Video Ory Okolloh talks about the success of her Ushahidi software which has been used in several disasters across the world.
Ushahidi received support from Hivos and the Omidyar network toward establishing the Innovation Hub (iHub
Lack of seed-stage equity funding and few debt financing avenues have allowed humanitarian organizations to invest in Africa's technology scene, hoping to build on the growing "techpreneurship." The U.S.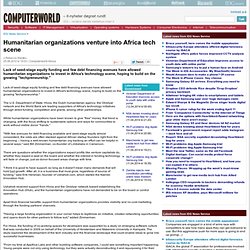 Hivos Online / Home - Hivos Online, Humanistisch Instituut voor Ontwikkelingssamenwerking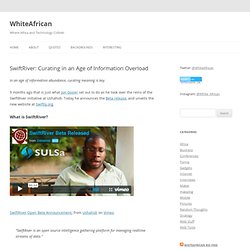 In an age of information abundance, curating meaning is key.
SwiftRiver: Curating in an Age of Information Overload
Ning_Search: Ushahidi
Chaîne de Ushahidi
Beth's Blog: How Nonprofit Organizations Can Use Social Media to
Omidyar Network | ON
Photo: Eric Millette
ON | Stephen King
Ory Okolloh | Profile on TED.com
Integrity Vice Presidency
Dorcas Muthoni - LinkedIn
OPENWORLD - Your Open Source Technology Partner
Free Software and Open Source Foundation for Africa
Ethan Zuckerman
…My heart's in Accra
Global Voices in English
Berkman Center
patrickmeier on Twitter
Dale Zak (dalezak) on Twitter
emeka_okafor (emeka_okafor) on Twitter
Timbuktu Chronicles
Africa Unchained
Katrin Verclas (Katrinskaya) on Twitter
MobileActive.org | A global network of people using mobile techn
Ethan Zuckerman (EthanZ) on Twitter
Geekcorps
…My heart's in Accra
Deborah Estrin, Women of Vision 2007
Deborah Estrin, Acceptance Speech
CENS: Center for Embedded Networked Sensing
Digital Democracy | Programs
Digital Democracy (DigiDem) on Twitter
What does real-time mapping with New York City public school kids look like? Recently, Digital Democracy was invited to work with 120 young people from all 5 boroughs as part of the Department of Education's "Future Now" program. Having gone through the NY Public School system myself, I jumped at the opportunity to help them innovate. My task was to engage the kids in a conversation about what they'd like to see in the year 2020. Future Now is creating NYC's Digital Storybook – a citywide youth project about school, community, and dreams.
Mapping the Future of Cities & Education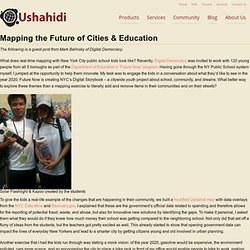 Future Now NYC using Ushahidi map as platform
Patrick Meier Collaborative Crisis Mapping
Social media in conflict situations - Ushahidi, Twitter and More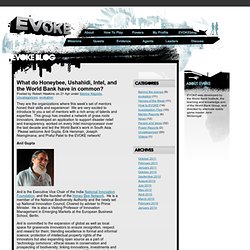 What do Ushahidi, Worldbank,EVOKE have in c
They are the organizations where this week's set of mentors honed their skills and experience!