Ushahidi
Police hunt driver in daycare accident What is Bitcoin? What politicians get wrong about women NY Mets dad blasted for paternity leave This number controls your finances Is Colorado getting too high? Sheryl Sandberg: Not running for office How are underwater pings triangulated? Sources: Malaysia plane dropped altitude Hear police radio call after stabbing Students stabbed at Pennsylvania school Zakaria: Russia's trying to create chaos Piecing together a plane accident puzzle Nancy Grace: Regret doesn't excuse deed Deciphering the MH370 search devices Pilot: Black boxes can handle the worst Crisis consultant advises Malaysia Air 9/11 widow: Nightmares worse than truth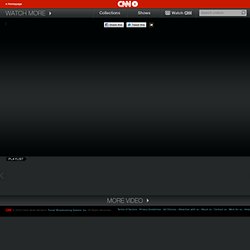 Video Ory Okolloh talks about the success of her Ushahidi software which has been used in several disasters across the world.
Ushahidi received support from Hivos and the Omidyar network toward establishing the Innovation Hub (iHub
Lack of seed-stage equity funding and few debt financing avenues have allowed humanitarian organizations to invest in Africa's technology scene, hoping to build on the growing "techpreneurship." The U.S. Department of State; Hivos, the Dutch humanitarian agency; the Omidyar network and the World Bank are leading supporters of Africa's technology initiatives through direct funding, competition and grants, among other partnerships. While humanitarian organizations have been known to give "free" money, that trend is changing, with the focus shifting to sustainable options and ways for communities to work without visible donor "hands." "With few avenues for debt financing available and seed-stage equity almost nonexistent, the odds are often stacked against African startup founders right from the beginning -- having a well-known humanitarian org backing an effort can be helpful in several ways," said Bill Zimmerman, co-founder of Limbelabs in Cameroon.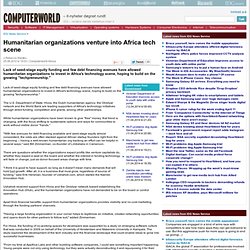 Hivos Online / Home - Hivos Online, Humanistisch Instituut voor Ontwikkelingssamenwerking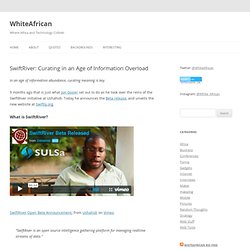 In an age of information abundance, curating meaning is key. 9 months ago that is just what Jon Gosier set out to do as he took over the reins of the SwiftRiver initiative at Ushahidi. Today he announces the Beta release, and unveils the new website at Swiftly.org. What is SwiftRiver? SwiftRiver Open Beta Announcement. from Ushahidi on Vimeo.
SwiftRiver: Curating in an Age of Information Overload
Ning_Search: Ushahidi
Chaîne de Ushahidi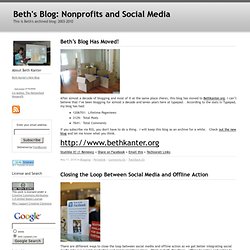 Soren Gordhamer,Wisdom 2.0 Summit Organizer I am filled with gratitude to Soren Gordhamer for his vision of bringing together an amazing group of people who work in the area of mindfulness and technology for Wisdom 2.0, a three-day event aimed at addressing an compelling issue: "The question for most of us is not if we will use the technologies of our age, from cell phones to social media, the question is how can we do so with mindfulness, meaning, and wisdom?" Soren is the author of the book, "Wisdom 2.0" and writes about mindfulness and technology use for Huffington Post and on Mashable.
Beth's Blog: How Nonprofit Organizations Can Use Social Media to
Omidyar Network | ON
Photo: Eric Millette As a partner at Omidyar Network, Stephen brings exceptional experience in applying media and technology to create positive social impact. Stephen leads the global Government Transparency initiative and a portfolio that includes a broad range of national and global organizations. Many are innovators in the use of technology to help make governments more responsive and aid citizens in holding their governments to account. The portfolio includes: Sunlight Foundation, Global Voices, Fundación Ciudadano Inteligente, mySociety, New Citizen, Janaagraha and Ushahidi, among others.
ON | Stephen King
Ory Okolloh | Profile on TED.com
Integrity Vice Presidency
Dorcas Muthoni - LinkedIn
OPENWORLD - Your Open Source Technology Partner
Please send me a mail ( cem@fossfa.net ) if you know a community that is not mentioned below or in case you want to provide more details. Thank you. Merci de m'envoyer un email ( cem@fossfa.net ) si vous connaissez une association non mentionnée ci-dessous ou si vous avez plus de détails. Merci Libre Tlemcena LUGOAL: Linux User Group Of ALgeria.
Free Software and Open Source Foundation for Africa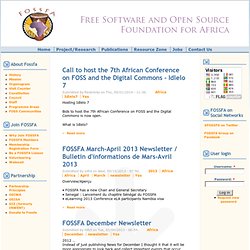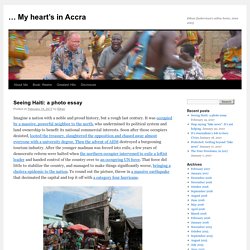 Ethan Zuckerman
Susan Benesch is one of the leading thinkers on countering hate speech online. She's a fellow at the Berkman Center this year, and I'm terribly sorry to be missing her talk at Berkman this afternoon. (Instead, I'm watching from home so I can be primary caretaker for my son for a couple of weeks while Rachel gets to travel.)
…My heart's in Accra
Global Voices in English
Berkman Center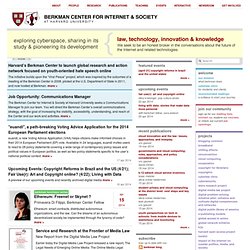 2013 Internet Monitor Annual Report: "Reflections on the Digital World" Internet Monitor is delighted to announce the publication of Internet Monitor 2013: Reflections on the Digital, the project's first-ever annual report. The report—a collection of essays from roughly two dozen experts around the world, including Ron Deibert, Malavika Jayaram, Viktor Mayer-Schönberger, Molly Sauter, Bruce Schneier, Ashkan Soltani, and Zeynep Tufekci, among others—highlights key events and recent trends in the digital space: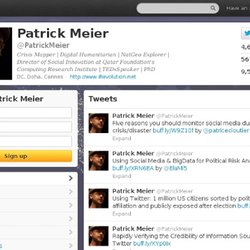 Language: English Bahasa Indonesia Bahasa Melayu
patrickmeier on Twitter
Dale Zak (dalezak) on Twitter
emeka_okafor (emeka_okafor) on Twitter
Have an account? Sign in New to Twitter? Join Today » Forgot password?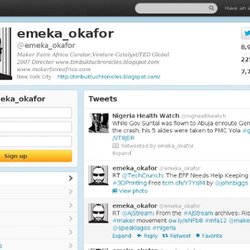 Timbuktu Chronicles
Africa Unchained
Katrin Verclas (Katrinskaya) on Twitter
MobileActive.org | A global network of people using mobile techn
Editor's Note: This guest post is by Janet Gunter , a anthropologist and blogger , an ex-"aid worker" interested in communication, technology, and new economies. She is currently working as an adviser at @Verdade newspaper in Maputo, Mozambique. Mobile money arrived in Mozambique earlier this year, after the larger of the two mobile operators, the state-owned mcel , rolled out a service called mKesh (close in pronunciation to mCash). mKesh "soft launched" the service in 2009, but has intensified its efforts this year, with an official launch in September.
Ethan Zuckerman (EthanZ) on Twitter
Geekcorps
Our Geekcorps subsidiary has built an enviable reputation as a nimble and creative resource in the design and implemen- tation of innovative technology programs in remote corners of the world. Our programs range from sophisticated multi- dimensional cross-cutting ICT installations to makeshift FM antennas cobbled out of soft drink bottles. Over the years, Geekcorps accomplishments have been featured in many trade and general media.
…My heart's in Accra
Deborah Estrin, Women of Vision 2007
Deborah Estrin, Acceptance Speech
CENS: Center for Embedded Networked Sensing
Digital Democracy | Programs
Digital Democracy (DigiDem) on Twitter
The following is a guest post from Mark Belinsky of Digital Democracy. What does real-time mapping with New York City public school kids look like? Recently, Digital Democracy was invited to work with 120 young people from all 5 boroughs as part of the Department of Education's "Future Now" program. Having gone through the NY Public School system myself, I jumped at the opportunity to help them innovate. My task was to engage the kids in a conversation about what they'd like to see in the year 2020.
Mapping the Future of Cities & Education
Future Now NYC using Ushahidi map as platform
Patrick Meier Collaborative Crisis Mapping
Social media in conflict situations - Ushahidi, Twitter and More
What do Ushahidi, Worldbank,EVOKE have in c