Ushahidi
Set edition preference Feedback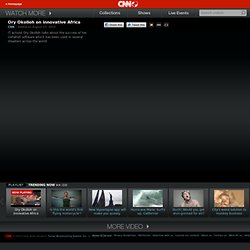 Video Ory Okolloh talks about the success of her Ushahidi software which has been used in several disasters across the world.
Ushahidi received support from Hivos and the Omidyar network toward establishing the Innovation Hub (iHub
Lack of seed-stage equity funding and few debt financing avenues have allowed humanitarian organizations to invest in Africa's technology scene, hoping to build on the growing "techpreneurship." The U.S.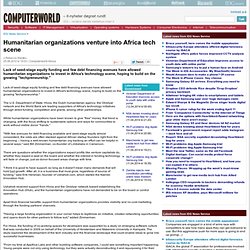 Hivos Online / Home - Hivos Online, Humanistisch Instituut voor Ontwikkelingssamenwerking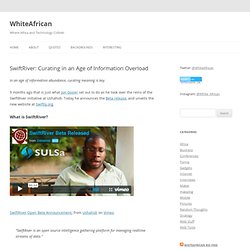 In an age of information abundance, curating meaning is key.
SwiftRiver: Curating in an Age of Information Overload
ushahidi, the future of development resilience in grahamstown! -
Ning_Search: Ushahidi
Chaîne de Ushahidi
The Ushahidi board of directors is made up of seven extremely talented and experienced individuals spanning mobile phones, activism, citizen journalism, Africa and conflict early warning systems. Beth Kanter Beth is the author of Beth's Blog: How Nonprofits Can Use Social Media ( http://beth.typepad.com ), one of the longest running and most popular blogs for nonprofits. Beth has authored chapters in several books, including " Managing Technology to Meet Your Mission: A Strategic Guide for Nonprofit Leaders ," edited by NTEN both published in 2009.
Board of Directors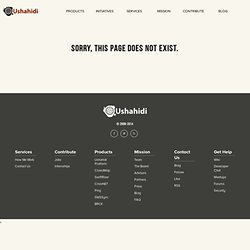 Photo: Eric Millette
ON | Stephen King
Ory Okolloh | Profile on TED.com
Integrity Vice Presidency
Dorcas Muthoni - LinkedIn
OPENWORLD - Your Open Source Technology Partner
Free Software and Open Source Foundation for Africa
Ethan Zuckerman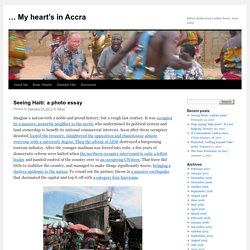 Two weeks ago, I gave the opening keynote at the Digital Media and Learning conference in Chicago. The conference, which explores how digital media is and could be changing education and learning, focused on the theme of " Democratic Futures: Mobilizing Voices and Remixing Youth Participation ". In the spirit of the theme, my talk examined how digital media is changing how we participate in the civic life of our communities and the world as a whole, and how we might teach a new, digital civics.
Advisory Board
patrickmeier on Twitter
Dale Zak (dalezak) on Twitter
emeka_okafor (emeka_okafor) on Twitter
Africa Unchained
Katrin Verclas (Katrinskaya) on Twitter
Ethan Zuckerman (EthanZ) on Twitter
Geekcorps
Deborah Estrin, Women of Vision 2007
Deborah Estrin, Acceptance Speech
CENS: Center for Embedded Networked Sensing
Digital Democracy | Programs
Digital Democracy (DigiDem) on Twitter
What does real-time mapping with New York City public school kids look like? Recently, Digital Democracy was invited to work with 120 young people from all 5 boroughs as part of the Department of Education's "Future Now" program . Having gone through the NY Public School system myself, I jumped at the opportunity to help them innovate. My task was to engage the kids in a conversation about what they'd like to see in the year 2020. Future Now is creating NYC's Digital Storybook – a citywide youth project about school, community, and dreams.
Mapping the Future of Cities & Education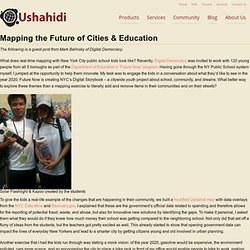 Future Now NYC using Ushahidi map as platform
Patrick Meier Collaborative Crisis Mapping
Social media in conflict situations - Ushahidi, Twitter and More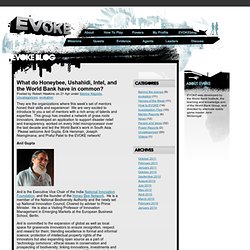 What do Ushahidi, Worldbank,EVOKE have in c
They are the organizations where this week's set of mentors honed their skills and experience!