Graphism'
Marko Manev on Behance
Accueil | Over the tree
Orlin Culture Shop
Robinsson Cravents - Feature
MY LIFE AS AN ARTIST
INICIO : Conrad Roset
manxtsun.com
KFKS
Grafická Chirurgie / Surgery Minor
Walls Notebook | Quirk Books : Publishers & Seekers of All Things Awesome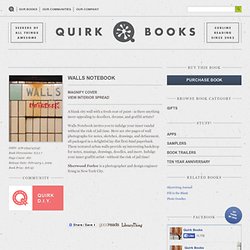 A blank city wall with a fresh coat of paint - is there anything more appealing to doodlers, dreams, and graffiti artists? Walls Notebook invites you to indulge your inner vandal without the risk of jail time. Here are 160 pages of wall photographs for notes, sketches, drawings, and defacement, all packaged in a delightful lay-flat flexi-bind paperback.
Aled Lewis | Designer & Illustrator | Illustration
C'est pas moi, c'est internet.
GRAPHISTE FREELANCE FLASH Infographiste webdesigner web design
SHCH (??) graphics group :
studio de communication /// vectornews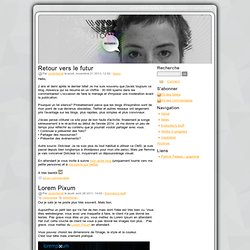 Mon dernier billet date de novembre 2009, autant dire une éternité . Pourquoi tant de temps? Essentiellement car à ma vie personnelle et professionnelle sont devenues relativement complexes.
Vitche
fabien veançon illustrateur & affichiste
Graphiste Illustrateur Freelance Infographiste Web Designer Flash Paris
Home of Supakitch