Architecture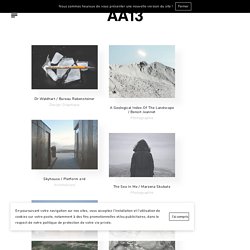 Monument Valley / Ustwo Conçu et développé par le studio Ustwo, Monument Valley est un jeu mobile inspiré de l'oeuvre de M.C. Escher.
Architects: Vo Trong Nghia Location: Flamingo Dai Lai Resort, Vinh Phuc province, Vietnam Completion Year: 2010 Construction Area: 1,600 sqm Photo credit (construction): Vo TrongNghia Co., Ltd. Photographs: Hiroyuki Oki Inspired by nature, "Bamboo wing" takes the form of bird wings and floats over the natural landscape of the site situated near Hanoi, Vietnam. The aim of the project was to study bamboo and the potential space it can create by using bamboo not only as a finishing material but as a structural one.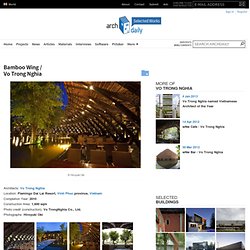 PB Studio
A-cero | Estudio de arquitectura y urbanismo
LEVEL Architects | レベルアーキテクツ | 横浜・大井町にオフィスがある設計事務所です。
SERGEY MAKHNO
Interiørarkitekt - AS Scenario Interiørarkitekter MNIL
McBride Charles Ryan / News
Bassam El Okeily - ARCHITECT - Home
orbit design studio : welcome
3D Bridge / Report #1 on Vimeo
BOOMBOX on Vimeo
ABIES ELECTRONICUS on Vimeo
PERSPECTIVE LYRIQUE on Vimeo
Gilles & Boissier | Concept Architectural and Interior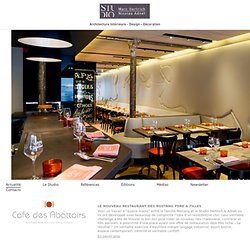 Voici un travail à "quatre mains" entre la famille Rostang et le Studio Hertrich & Adnet où ils ont développé avec beaucoup de complicité l'idée d'un resto/bistrot chic. Leur véritable challenge a été de trouver le bon ton pour créer un nouveau lieu chaleureux, convivial et très parisien, à proximité d'une place ayant une offre de restauration déjà très riche... Le résultat ? Un véritable exercice d'équilibre mêlant langage industriel, esprit bistrot, espace contemporain, intimité et véritable confort. En savoir plus
studiomhna
La réglementation technique relative à l'accessibilité du cadre bâti aux personnes handicapées prise en application de la loi du 11 février 2005 pour l'égalité des droits et des chances, la participation et la citoyenneté des personnes handicapées est applicable depuis le 1er janvier 2007 aux bâtiments construits ou rénovés accueillant des établissements recevant du public ou des locaux d'habitation. Pour aider à l'application de ces règles par l'ensemble des acteurs de la construction (maîtres d'ouvrage, maîtres d'œuvre, contrôleurs techniques, industriels...), il a paru utile de développer un certain nombre d'explications complémentaires et d'interprétations basées sur des situations précises. En effet, la circulaire du 30 novembre 2007 et ses annexes illustrées comportent un grand nombre de précisions, mais quelques points restent encore sans réponse.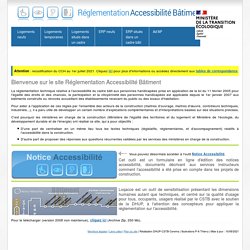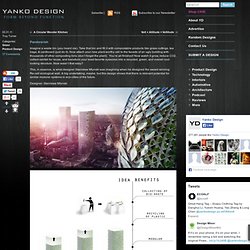 Re-Cell - Ecological Wall by Stanislaw Mlynski
Pandora-ish Imagine a waste bin (you heard me). Take that bin and fill it with compostable products like grass cuttings, tea bags, & cardboard (just do it). Now attach your new plant-worthy cell to the facade of an ugly building with thousands of other composting bins (don't forget the plant). You're all finished!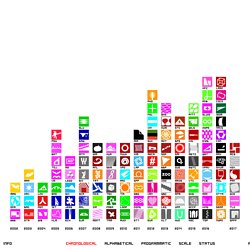 We are looking for a full time Front Office Assistant to support our administration and growing staff of 90 by handling the front desk. As Front Office Assistant, you will be part of the Admin Team in New York and will work closely with the Front Office Manager and the Office Assistant. You will have the unique opportunity to interact with every person who visits BIG. You will be responsible for:
spécialiste décoration d'interieur, aménagement d'espace, architecture et design.
A1 Architects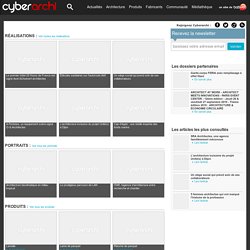 Après une première édition 2012 entièrement virtuelle, la seconde édition de ce prix satirique dédié au monde de l'architecture a été cette année l'occasion d'une « vraie » cérémonie. Architectes, journalistes et politiques, mais aussi blogueurs ou « twittos », ils étaient nombreux à rejoindre vendredi dernier la péniche Louise-Catherine, amarrée quai d'Austerlitz à Paris, sur l'invitation de Jérôme-Olivier Delb, architecte et créateur du blog L'Abeille et l'Architecte, et de quelques autres de ses complices. Il y a l'Equerre d'Argent ou le Pritzker Price, mais le monde de l'architecture devra désormais aussi compter sur les Parpaings d'Or !
This article by Marc Kristal from Metropolis Magazine, originally titled "Digital Details," looks at the work of NRI, a New York company that is leading the way when it comes to 3D Printing (or rather, additive manufacturing) – finding that there is a craft in these machine-produced models after all. First things first: The term "3-D printing" is a misnomer according to Arthur Young-Spivey, the digital fabrication specialist at NRI—a 116-year-old, New York–headquartered supplier of reprographic services to architects and their tradespeople. "The correct term is 'additive manufacturing,'" he explains. "People call it 3-D printing because it enables you to wrap your head around it, but in some ways it's confusing." Young-Spivey has a point, as the process by which a digital file is converted into an object isn't "printing" in the commonly understood sense of applying pigment on a substrate.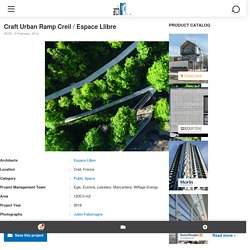 Safdie Architects - Home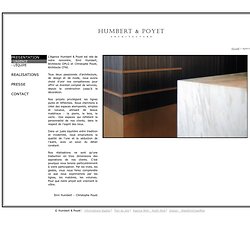 unnamed pearl
L'Agence Humbert & Poyet est née de notre rencontre, Emil Humbert, Architecte DPLG et Christophe Poyet, Architecte CFAI. Tous deux passionnés d'architecture, de design et de mode, nous avons choisi d'unir nos compétences pour offrir un éventail complet de services, depuis la construction jusqu'à la décoration. Nos projets privilégient les lignes pures et réfléchies.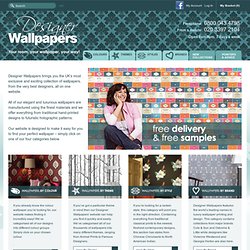 Designer Wallpapers™
Designer Wallpapers brings you the UK's most exclusive and exciting collection of wallpapers, from the very best designers, all on one website. All of our elegant and luxurious wallpapers are manufactured using the finest materials and we offer everything from traditional hand-printed designs to futuristic holographic patterns. Our website is designed to make it easy for you to find your perfect wallpaper – simply click on one of our four categories below.
MAIN
East Hampton Beach House Renovation by Utopus Studio A full restoration and renovation of an existing summer vacation home in East Hampton, the main requirements called for the restoration of the existing shell throughout the façade. As well as new mezzanine railing, millwork, carpeting, lighting, hardware and finishes in the interior.
The Academy of the Jewish Museum Berlin Will Be Forum for Research, Discussion and Education NEW YORK, NY: November 16, 2012—Roughly a dozen years after Daniel Libeskind's extension to the Jewish Museum Berlin opened to great acclaim in 2001, the museum is set to unveil its latest collaboration with the architect, the Academy of the Jewish Museum Berlin. The official opening, for which Mr. Libeskind will travel toGermany, will take place on the evening of Saturday, November 17.