Marketing Web
Google's Matt Cutts somewhat confirmed on Twitter that Google has taken action on another guest blogging network. This network is named PostJoint and claims "there's no footprints." Someone tweeted to Matt that PostJoint was penalized. In fact, if you check out Google for a search on their name, their web site no longer ranks on […] April 18, 2014 at 12:17 pm ET by Barry Schwartz | | Read Story Google Trends announced today it has added a "Subscribe" feature, allowing users to receive email notifications on search topics, Hot Searches for any country, or any US monthly top chart.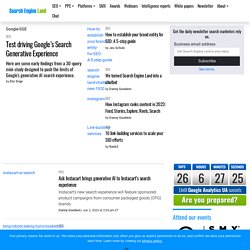 This post was written by Liz Frisch, our Trade Show Coordinator. Here at Demandforce, we exhibit at over 300 trade shows and industry events each year. Last month we packed our warmest clothes and flew back east to the Greater New York Dental Meeting. Trade shows tend to be filled to the brim with industry experts and excited attendees, and Greater New York was no exception. We joined 8,000 exhibitors at the Javits Convention Center where we had the chance to showcase our awesome product to over 50,000 dental professionals from across the country. As the Trade Show Coordinator at Demandforce, most of my time is spent planning our events from the office, so it is especially exciting when I get the opportunity to hit the road to organize and oversee events in person.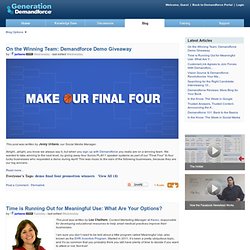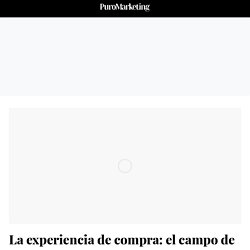 Lo más visto esta semanaC. Ronaldo, Neymar y Wayne Rooney protagonizan el nuevo anuncio de... Informe sobre el estado del SEO 2014 Redacción 2013 fue un año difícil para el SEO. Tras el revuelo ya iniciado tiempo atrás por los implacables esbirros de Google: Panda y Penguin, además de la nueva incorporación de Hummingbird, y la imposición prácticamente total del not provided, a los SEOs cada...