Tools lists and online dictionaries
In order to put together this list of the 101 best web 2.0 tools for teachers, I spent a month doing research and looked at around 2,000 different tools. It's not like some of those other 101 lists that waste your time by repeating websites and including irrelevant things. This is legit.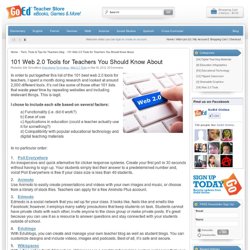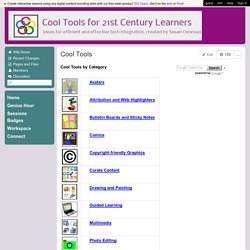 CoolToolsfor21stCenturyLearners - Cool Tools
You are not a member of this wiki. Join now Dismiss guest | Join | Help | Sign In Home
teachers tools
Web 2.0 ERC | Simplifying Web 2.0 Education
Here are some basic tips to keep your students focused and motivated. Back to the Basics We all remember creating extensive lesson plans as student teachers. We had to link lessons to standards, detail step-by-step procedures, and add a reflection and follow-up piece; it seemed like it would never end.
Keeping Students Engaged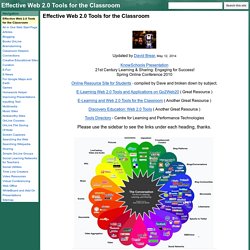 Updated by David Brear , December 5, 2012 KnowSchools Presentation 21st Century Learning & Sharing: Engaging for Success!
Develop Creative Solutions to Business Problems This section of Mind Tools teaches more than 20 techniques that you can use to develop creative and imaginative solutions to business problems. Start by taking our 3-minute self-test , which helps you assess and develop your business creativity skills.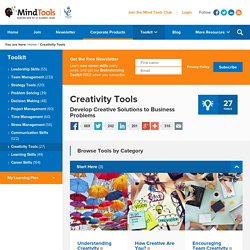 Web Term Search from ProZ.com
bistro > >