Forgetful_lucy
Preston
Download music, movies, games, software! The Pirate Bay - The galaxy's most resilient BitTorrent site
Video Galleries : Zero Punctuation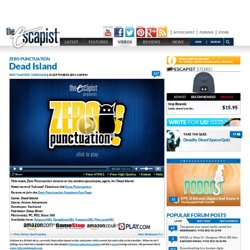 Dead Island
Yahtzee is a British-born, currently Australian-based writer and gamer with a sweet hat and a chip on his shoulder. When he isn't talking very fast into a headset mic he also designs freeware adventure games and has a novel coming out soon. His personal site is www.fullyramblomatic.com .
Live Channels - Gaming - English
Minecraft
Minecraft is a game about breaking and placing blocks. At first, people built structures to protect against nocturnal monsters, but as the game grew players worked together to create wonderful, imaginative things. It can also be about adventuring with friends or watching the sun rise over a blocky ocean. It's pretty.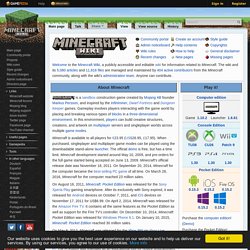 is a sandbox construction game, inspired by Infiniminer, Dwarf Fortress and Dungeon Keeper, created by Markus Persson, the founder of Mojang AB. The game involves players placing and breaking various types of blocks in a three-dimensional environment. The player takes on an avatar that can break and place blocks, forming fantastic structures, creations, and artwork, on multiplayer servers and singleplayer worlds across multiple game modes. Minecraft is available to all players for €19.95 (US$26.95, £17.95). Singleplayer and multiplayer, when purchased, can be played in the user's web browser, or using the downloadable launcher.
Minecraft Wiki - The ultimate resource for all things Minecraft
YouTube - Broadcast Yourself.
ashens's Channel
Zisteau's Channel
paulsoaresjr's Channel
That Guy With The Glasses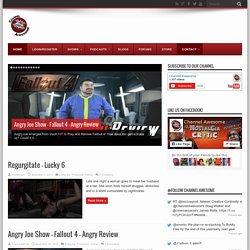 Adventure Time Vlogs: Fionna and Cake Nash: WTFIWWY Live: Midvale School for the Gifted Diamanda Hagan: Hagan Reviews - Prelude to Season 5 Brad: I, Frankenstein and The Nut Job Thumb Wars Ep 62 A Fond Farewell for Now
The Spoony Experiment - Because bad movies and games deserve to be hurt back!