Travel
Oh, The Places I will Go / Spain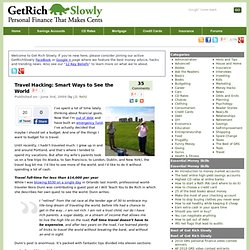 I've spent a lot of time lately thinking about financial goals.
Travel Hacking: Smart Ways to See the World
Originally, a landmark literally meant a geographic feature used by explorers and others to find their way back or through an area.
The 50 Most Important Landmarks of the World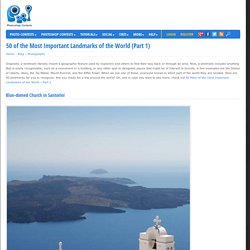 25 Wonderful Places To Visit In Your Lifetime
If you like this story feel free to share...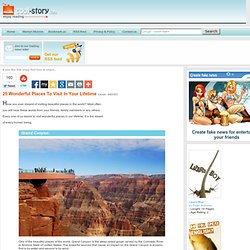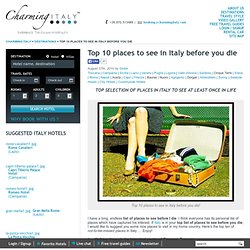 Top selection of places in Italy to see at least once in life
Places to see before you die, Italy | Charming Italy - Hotels, places, what to see and what to do when visiting Italy
Taking a swim in the Devil's Pool
Holi Day aka Festival Of Colours
Spring is here!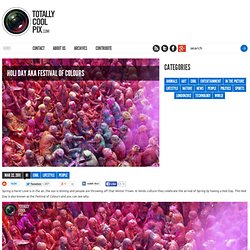 The world's most beautiful buildings
Reethi Rah Resort | Zack Travel
A delightful place where tropical luxury is a natural part of your life every day: this is what the One&Only Reethi Rah resort in the Maldives is all about.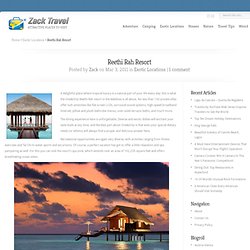 #1 Picture perfect for this picnic.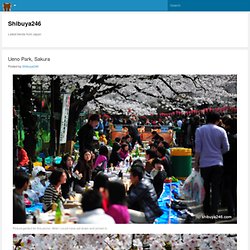 Ueno Park, Sakura
100 Things to Experience Before You Die
#1 Shibuya Scramble Crossing
Favorite Photos of 2009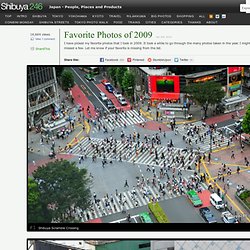 dc4e54a8d8aec3f61fd5d457b4f03a96.jpg (JPEG Image, 635x462 pixels)
Incredible Space Pics from ISS by NASA astronaut Wheelock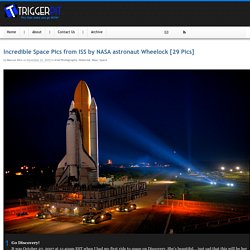 Go Discovery!
Mammoth cave with end out of sight. | Travel Star - Photos, Places, Culture
Designers Spin Spidey-Worthy Webs From Packing Tape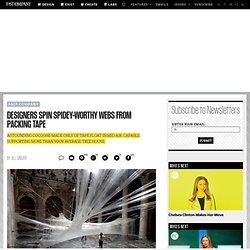 Packing tape has gotten MacGyver out of many a jam, but he never managed to make an entire home out of the stuff. So he could probably learn something from Viennese/Croatian design collective For Use/Numen.
The Land Of Chocolate... Switzerland
My friends often ask me for support in travel preparation when they plan to go to Italy.
100+ Things to Know If You're Going to Italy | Italy In SF
Adventures by Disney Family Vacation Destinations
Ani – Ghost City of 1001 Churches
Ani – some call it the City of 1001 Churches, others the City of Forty Gates. Yet no one has called it home for more than three centuries. Abandoned by its once prosperous and powerful inhabitants, it is situated on the Turkish side of a militarised zone between the border of Turkey and Armenia.
Alila Villas Hadahaa – Maldives
Alila Villas Hadahaa Maldives, on a tropical island in the North Huvadhoo Atoll, is a luxury retreat of modern design delight amidst the vast ocean and island glory that is the Maldives. Alila Villas Hadahaa is to the Maldives as the Rolls Royce is to luxury vehicles; it is the best of the best.
4057033.jpg (JPEG Image, 800x800 pixels) - Scaled (66%)
Great Festivals of the World – Nomadic Matt's Travel Site
5 Countries to Visit for Under $500
Ten Strange Places
Picture of the Day: The world's largest swimming pool | Pic of the day | In Pictures | The First Post
9 Places Where You Can Retire and Live Like a King
10 Best Places to Live for Escaping World Conflict
Journey Digital Media - 45 Awesome Images of Las Vegas - Journey Digital Media
25 Things You Didn't Know About Iceland | Iceland Travel Guide
Belogradchik - Misterious Rock Formations Full Of Legends
20 Must-see US destinations
Captured: New York City from Above | Plog — World news photography, Photos — The Denver Post
Fairytale Destinations
Europe Image - Picturesque Hallstat,
10 best vacation destinations in Europe
Top 10 best value destinations for 2011
Plitvice Lakes National Park, Croatia
Homepage
cancun-beach.jpg (JPEG Image, 1248x832 pixels) - Scaled (64%)
Still Looking For Paradise? Maldives - justpaste.it
Bora Bora - Beautiful Island From a Dreams
Best Spa Treatments—Top Spas on ELLE
All sizes | Climbing wall at Bjoeks, Groningen