Webpages
The Top 50 Best Blogs For Men
The Blue. #onsenpayeunetranche #Publicis #DrugstoreBurgerHouse Yin & Yang. Yin: Bun nature. Blanc de poulet au lait de coco. Sauce fromage blanc, citron et blansilic.
Fat & furious burger.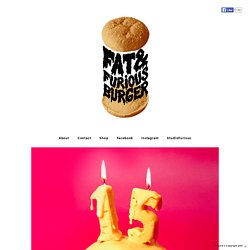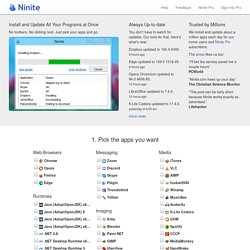 You can learn more about a program by hovering over it. Ninite installs apps for you in the background. No clicking next. We say NO to toolbars or other junk.
Ninite - Install or Update Multiple Apps at Once
Achievement.aspx (JPEG-bilde, 422x77 punkter)
Popular posts this forever
Following the huge success of last year's "World's Biggest Ever List of Graphic Design Blogs", we've decided that we should turn it into an annual event – after all, more people than ever before are blogging and the talent pool continues to grow. This year, we've added in some additional categories including typography and image sourcing sites to help you along your way. The list is at least 40% larger than last year and is the one stop shop for all that you could need in terms of inspiration, reference material or tools for you to use. So, without further ado, ladies and gentlemen…. drum-roll please! Graphic Design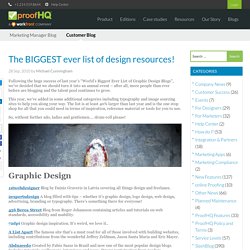 The BIGGEST ever list of design resources! : : ProofHQ ? Product Blog
Street Art Utopia | We declare the world as our canvas
10 Rock Solid Website Layout Examples
Layout can both be one of the easiest and one of the trickiest facets of web design. Sometimes a designer can bust out an amazing layout in minutes and sometimes that same designer can struggle for the better part of day with the same task. Each project is unique and calls for a unique solution, but I've found it helpful to keep a few rock solid and incredibly versatile alignments in mind that I can bust out when I get stuck. The ten layouts below should be enough to get you through even the worst cases of designer's block when you can't figure out the best way to arrange the content on your page. Keeping It Simple Page layout is equal parts art and science.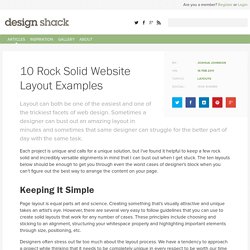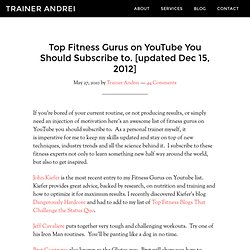 Fitness Gurus on YouTube
If you're bored of your current routine, or not producing results, or simply need an injection of motivation here's an awesome list of fitness gurus on YouTube you should subscribe to. As a personal trainer myself, it is imperative for me to keep my skills updated and stay on top of new techniques, industry trends and all the science behind it. I subscribe to these fitness experts not only to learn something new half way around the world, but also to get inspired. John Kiefer is the most recent entry to my Fitness Gurus on Youtube list.
The following are the best shopping sites that specialize in the geekiest, funkiest and sometimes stupidest gadgets for boys and girls, old and young. So if you're shopping for yourself, a loved one just a friend you're bound to find something that fits. Fire up your browser and dig out your wallet "" it's time to put it on plastic.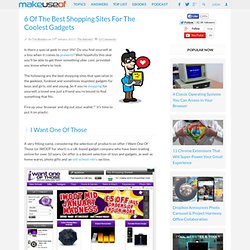 6 Of The Best Shopping Sites For The Coolest Gadgets
Recyclart.org, the art of recycling !
Q: What happens if you dig straight down? A: You'll pop out the other side of the world. Q: What's on the other side of the world?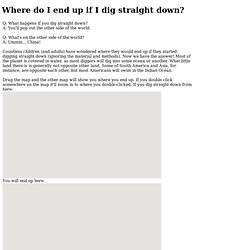 If you dig straight down, where will you end up?
Star Wars Weather Forecast
A380 - cockpit | gillesvidal - photographe panoramiste
Awesome Stuff