Cooking
Cauliflower Crust Pizza. I came across this cauliflower crust pizza on Pinterest, and was instantly intrigued.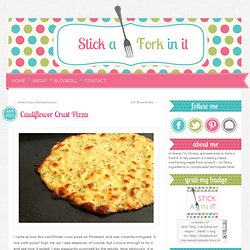 A low-carb pizza? Sign me up! I was skeptical, of course, but curious enough to try it and see how it tasted. I was pleasantly surprised by the results.
Bento box supplies. High protine. Asian, thai, indian. Quick and easy. Desser.
---