WEB-tools
Honest Buildings /Screen capture
Honest Buildings, a Sort of Yelp and Linkedin for Architecture, Launches today
Tutorial: Using Templates to Create Content in Google Earth
Posted on May 22, 2008 . Filed under: Google Earth , KML | In this post I'm going to cover the topic of creating compelling Google Earth description balloons for your placemarks.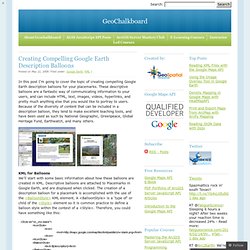 Creating Compelling Google Earth Description Balloons « GeoChalkboard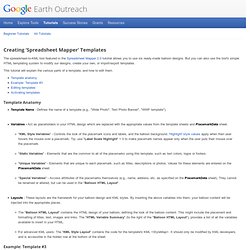 Earth Outreach
L'outil de création de code KML à partir d'une feuille de calcul présenté dans le didacticiel Spreadsheet Mapper 2.0 propose six modèles d'info-bulle prêts à l'emploi. Et son système de modèles basés sur le langage HTML vous permet de modifier facilement les modèles fournis, de créer vos propres modèles ou encore d'en importer et d'en exporter. Ce didacticiel présente les différents éléments qui composent un modèle et comment les modifier.
Blogger for Dummies
ActionScript® Toolbox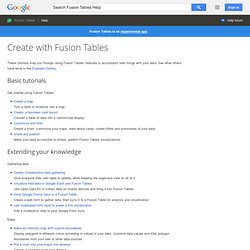 These tutorials step you through using Fusion Tables' features to accomplish neat things with your data.
Basic tutorials - Google Fusion Tables Help