Twitter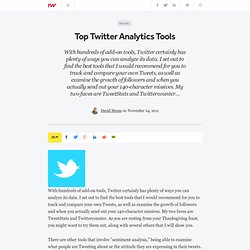 With hundreds of add-on tools, Twitter certainly has plenty of ways you can analyze its data. I set out to find the best tools that I would recommend for you to track and compare your own Tweets, as well as examine the growth of followers and when you actually send out your 140-character missives. My two faves are TweetStats and Twittercounter. As you are resting from your Thanksgiving feast, you might want to try them out, along with several others that I will show you.
Have you ever wanted to tweet about a trending topic but do not know the most convenient hashtags? WhatHashtag is an online application that allows you to find easily the most used Twitter hashtags for the keywords you want to search. Just enter your search keyword and automatically you will get the most popular hashtags used worldwide to discuss your topic. Using @Screenr to create and embed some kick butt training vignettes for a presentation. *LOVE* this website by @Articulate! #rocks —ross_sanders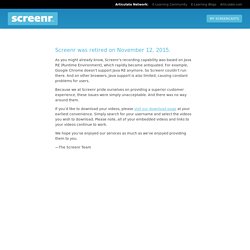 Hi All I've been trying to sort through so many Twitter tools, but have finally managed to select 50 that I think are good. Here these are for your benefit. Twitter Search – This, obviously, is Twitter's own search function. You can subscribe to a search via RSS.TweetBeep – TweetBeep is a "Google Alerts" for TwitterTweetscan – Schedule Twitter searches to be sent to your email.Twist – Like Google Trends for TwitterTwitScoop – TwitScoop is a real-time tag cloud of Twitter buzz that also allows you to create graphs based on keyword tracking.MicroBlogBuzz – MicroBlogBuzz tracks the most popular links shared on microblogging services, including Twitter, Jaiku and IdenticaTwit(url)y – Tracks popular links and displays them in Digg-like fashion.Hashtags.org – Hashtags tracks the most popular Twitter posts that include a #hashtag.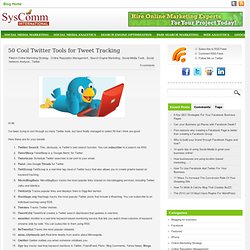 50 Cool Twitter Tools for Tweet Tracking | SysComm International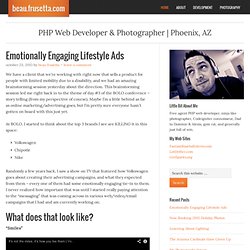 We have a client that we're working with right now that sells a product for people with limited mobility due to a disability, and we had an amazing brainstorming session yesterday about the direction. This brainstorming session led me right back in to the theme of day #3 of the BOLO conference – story telling (from my perspective of course). Maybe I'm a little behind as far as online marketing/advertising goes, but I'm pretty sure everyone hasn't gotten on board with this just yet.
Stephane Courant Twitter Stats - TwitterCounter.com
Stephane Courant (feustey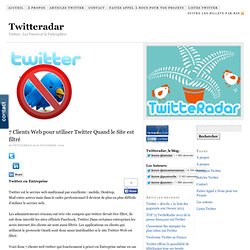 Twitter en Entreprise Twitter est le service web multicanal par excellente : mobile, Desktop, Mail entre autres mais dans le cadre professionnel il devient de plus en plus difficile d'utiliser le service web. Les administrateurs réseaux ont très vite compris que twitter devait étre filtré, ils ont donc interdit les sites officiels Facebook, Twitter.Dans certaines entreprises les accès internet des clients air sont aussi filtrés .Les applications ou clients qui utilisent le protocole Oauth sont donc aussi inutilisables si le site Twitter Web est filtré. Voici donc 7 clients web twitter qui fonctionnent à priori en Entreprise même en cas de Filtrage. 1> TwitBin
7 Clients Web pour utiliser Twitter Quand le Site est filtré
daily RT | the most popular tweets on the web
Twitterio : le premier classement des influenceurs sur twitter